Spotlight
---
Symposium Offers Powerful General Session Speakers
Written by: developer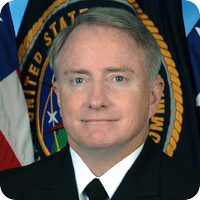 The main stage at the Strategic Space Symposium – Nov. 2-4 at the Qwest Center Omaha – features an impressive line-up of space leaders.
Featured Speakers include (click on the name for more information on the speaker):
The Deputy Commander Panel (Joint Operations: Space as a Force Multiplier) includes:
International Collaboration for the Future Panel includes:
Air Cdre. Mark Roberts, Royal Air Force, United Kingdom (moderator)
Brig. Gen. Yves Arnaud, commander, French Joint Space Command, French Ministry of Defense General Staff
Maj. Gen. Stuart Beare, chief of force development, National Defence, Canada
Air Cdre. Jan van Hoof, assistant director capabilities of the Joint Air Power Competence Centre at Kalkar, Germany
Air Cdre. David Steele, air attache, Embassy of Australia, Australian Department of Defence
Industry Perspective Panel includes:
Wanda Austin, Ph.D., president and chief executive officer, The Aerospace Corporation (moderator)
Rick Ambrose, general manager, Surveillance & Navigation, Lockheed Martin
David M. DiCarlo, Ph.D., sector vice president and general manager, Space Systems Division, Northrop Grumman Aerospace Systems
William G. Hart, vice president and general manager, Space Systems, Space and Airborne Systems, Raytheon Company
Brig. Gen. Robert T. "Tip" Osterthaler, USAF (Retired), president and chief executive officer, AMERICOM Government Services
View from the Front: Deployed Enlisted/Officer Space Operator Perspectives Panel includes:
Brig. Gen. Michael J. Carey, USAF, deputy director, Global Operations, Global Operations Directorate, United States Strategic Command (moderator)
Col. John "J.R." Riordan, USAF, director of Space Operations
Col. William J. Spendley, USAF, Special Ops Command
First Sergeant Dustin Swinney, USA, 2nd Space Company

For more information on the Strategic Space Symposium, go to www.StrategicSpaceSymposium.org.
This article is part of Space Watch: October 2009 (Volume: 8, Issue: 10).
---
Posted in Spotlight