Spotlight
---
O'Rourke Slated for Event Honoring Space Innovations
Written by: developer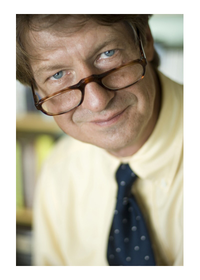 The nation's premier political satirist will be speaking at the nation's premier gathering of space professionals when he headlines the annual Space Technology Hall of Fame® dinner on April 14, 2011, at the 27th National Space Symposium at The Broadmoor Hotel in Colorado Springs, Colo.
Presented annually by the Space Foundation as the final major event of the Symposium and co-sponsored by SpaceX, the Space Technology Hall of Fame® dinner honors extraordinary technologies originally developed for space that now improve life here on Earth. The 2011 recipients will be named early next year.
The dinner is known for its outstanding speakers, which over the past few years have included astrophysicist Neil deGrasse Tyson, Bill Nye the Science Guy® and actor Leonard Nimoy. The 27th National Space Symposium is April 11-14, 2011.
About O'Rourke
With more than a million words under his byline and more citations in The Penguin Dictionary of Humorous Quotations than any other living writer, P.J. O'Rourke is the best-selling author of 12 books. His newest, Don't Vote: It Just Encourages the Bastards, was released Oct. 5.
Born in Toledo, Ohio, O'Rourke attended Miami University in Oxford, Ohio, and received an M.A. in English from Johns Hopkins in Baltimore, Md., where he was a Woodrow Wilson Fellow. After working at small newspapers in Baltimore and New York in the early 1970s, he joined The National Lampoon where he became editor-in-chief.
Concluding in the '80s that the real world was funnier than anything The National Lampoon's writers could create, he became a foreign correspondent and since has covered crises and conflicts in more than 70 countries.
O'Rourke has written for such diverse publications as Car & Driver, PARADE, The Weekly Standard, House & Garden, The American Spectator, Forbes, FYI, The Atlantic Monthly and Rolling Stone, where he was the foreign-affairs desk chief for 15 years. He is the H.L. Mencken Research Fellow at the Cato Institute in Washington, D.C., and a frequent panelist on National Public Radio's game show "Wait, Wait... Don't Tell Me!"
Covering current events with the skill and discipline of an investigative reporter, O'Rourke has earned a reputation as a modern-day Will Rogers.
About the Space Technology Hall of Fame®
Since 1988, the Space Technology Hall of Fame®, in cooperation with NASA, has honored those who transform technology originally developed for space exploration into products and services that help improve the quality of life here on Earth. Dozens of technologies and hundreds of individuals and organizations have since been recognized, including last year's inductees, digital fly-by-wire technology and Eagle Eyes protective lenses. Visit www.SpaceTechHallofFame.org for more details.
About SpaceX
SpaceX is private commercial space transport company based in Hawthorne, Calif., that is developing a family of launch vehicles designed to reduce the cost and increase the reliability of space access by a factor of ten. Established in 2002 by Elon Musk, the founder of PayPal and the Zip2 Corporation, SpaceX has developed two new launch vehicles, established an impressive launch manifest and been awarded COTS funding by NASA to demonstrate delivery and return of cargo to the International Space Station. SpaceX is privately developing the Dragon crew and cargo capsule and the Falcon family of rockets from the ground up, including main and upper stage engines, the cryogenic tank structure, avionics, guidance & control software and ground support equipment. With the Falcon 1, Falcon 9 and Falcon 9 Heavy launch vehicles, SpaceX offers a full spectrum of light, medium and heavy lift launch capabilities and can deliver spacecraft into any inclination and altitude, from low Earth orbit to geosynchronous orbit to planetary missions. All stages of the Falcon 9 and Falcon 9 Heavy are reusable, making them the world's first fully reusable launch vehicles. SpaceX's design and manufacturing facilities are located near Los Angeles International airport; propulsion and structural test facilities are in central Texas; and launch complexes are at Vandenberg AFB, Kwajalein Island and Kennedy Space Center. For more information, go to www.spacex.com.
Register Now
For more details on the 27th National Space Symposium, see related article in this issue of Space Watch. Industry attendees who register before Jan. 14, 2011, can save up to $500 with the Super Early Bird rate. To register and to get more information, including agenda, speakers and exhibitors, click here.
Pictured: P.J. O'Rourke
This article is part of Space Watch: November 2010 (Volume: 9, Issue: 11).
---
Posted in Spotlight