Spotlight
---
GMV Honored by SEI
Written by: developer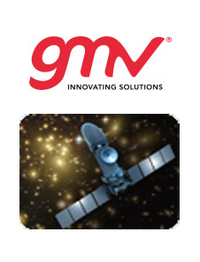 GMV, the global company specializing in satellite ground systems, has been recognized by the Software Engineering Institute (SEI) at Carnegie Mellon University as a Level 5 organization in Capability and Maturity Model Integration (CMMI ML 5). GMV is a Space Certification Program partner.
"Receiving SEI's highest level of achievement underscores GMV's unique ability to provide first-rate solutions for our clients around the world," said Theresa Beech, president of GMV Space Systems. "This internationally recognized stamp of approval further differentiates GMV as the preferred satellite ground systems provider in the world. Private and government clients are looking to work with companies that demonstrate this high level of process maturity."
GMV previously held a Level 3 designation. The new Level 5 appraisal applies to all of GMV's aerospace and defense areas, including GMV Space Systems.
CMMI is a process improvement approach that provides organizations with the essential elements of effective processes that ultimately enhance their performance. CMMI can be used to guide improvement across a project, a division, or an entire organization. It helps integrate traditionally separate organizational functions, set procedure improvement goals and priorities, provide guidance for quality methods, and provide a point of reference for appraising current processes, according to the SEI website.
GMV Space Systems is the U.S. company of GMV, the leading supplier of satellite ground systems in the world. Forty percent of planned commercial telecommunications satellites launched in 2010 use GMV technology. GMV has been providing satellite ground systems to satellite manufacturers, commercial operators, integrators, and Space Institutions around the world for over 25 years. More than 280 space missions have selected GMV technology, and GMV's operational systems are currently installed on six continents in 25 countries. GMV's U.S. headquarters are in Rockville, Md. and its European headquarters are in Madrid, Spain. More information about GMV and its products can be found at www.gmv.com.
GMV's insightArthroVR® arthroscopy surgery simulator is a Certified Space Technology(TM).
This article is part of Space Watch: December 2010 (Volume: 9, Issue: 12).
---
Posted in Spotlight