Space Symposium
---
Take Advantage of Early Bird Rate Before March 16
Written by: developer
There's one last chance to save money on registration for the Space Foundation's 28th National Space Symposium. An Early Bird discount is available until March 16 for industry attendees.
The 28th National Space Symposium will be held April 16-19 at The Broadmoor Hotel in Colorado Springs, Colo. Save up to $200 on standard industry registration, or save even more by registering for both the Symposium and the Space Foundation's other event, Cyber 1.2, be held at The Broadmoor Hotel during the day on April 16, immediately preceding the Symposium's opening ceremony.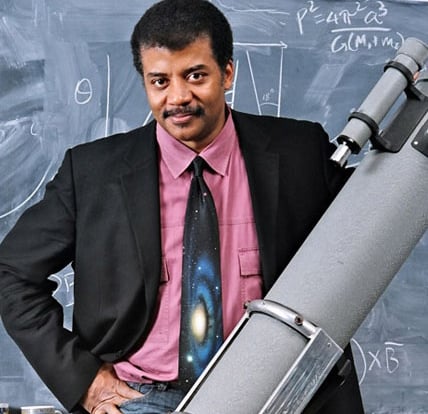 The 28th National Space Symposium will feature more that 100 top-level speakers and panelists, an Exhibit Center featuring highly visual examples of the latest space technology, presentation of prestigious Space Foundation awards, the popular Space Technology Hall of Fame® dinner and special programs for educators, students and young space professionals.
Confirmed Symposium participants include:
Charles F. Bolden, Jr., NASA administrator
Bruce Carlson, director, National Reconnaissance Office
Gen. C. Robert Kehler, USAF, commander, United States Strategic Command
Letitia A. Long, director, National Geospatial-Intelligence Agency
Gen. Norton A. Schwartz, USAF, chief of staff, United States Air Force
Bill Nye the Science Guy®, scientist, engineer, comedian, author and inventor
Gen. William L. Shelton, USAF, commander, Air Force Space Command
William H. Swanson, chairman and CEO, Raytheon
Mark Stevenson, author, comedian and innovation expert
Neil deGrasse Tyson, Ph.D., (pictured) director of the Hayden Planetarium, author and host of the PBS program NOVA scienceNOW
This article is part of Space Watch: March 2012 (Volume: 11, Issue: 3).
---
Posted in Space Symposium