Education
---
Space Foundation Presents STEM Activity at USA Science & Engineering Festival
Written by: developer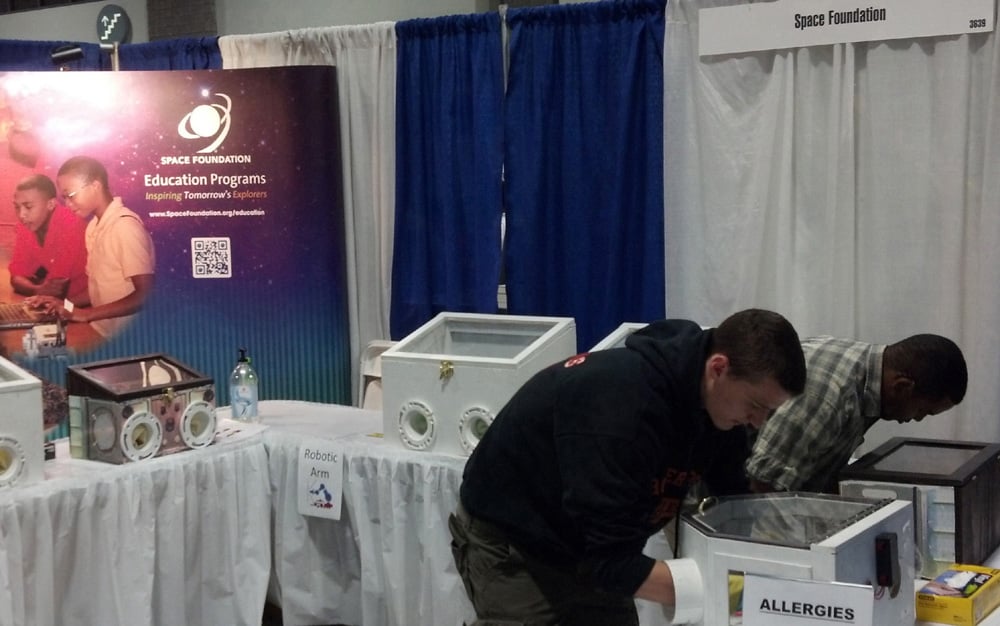 For the second consecutive year, the Space Foundation participated in the USA Science & Engineering Festival in Washington, D.C., helping to increase students' interest in science, technology, engineering and math (STEM) subjects.
The Space Foundation booth featured a glove box activity for students of all grade levels, providing the experience of training like astronauts. Using glove boxes similar to the ones used in space to prevent experiments from floating away and to keep scientists and astronauts safe, the Space Foundation let attendees experience firsthand what it is like to conduct scientific studies using circuits, robotic arms and heavy space gloves.
The Space Foundation booth featured six different glove boxes and it was estimated that several thousand people visited the booth during the Festival. In addition to Space Foundation team members from the Colorado Springs and Washington, D.C. offices, the booth was also staffed by teachers from the Jack Swigert Aerospace Academy in Colorado Springs and Space Foundation Teacher Liaisons from Charles County (Md.) Public Schools.
Hosted by Lockheed Martin, the Festival was open to the public, free of charge and held the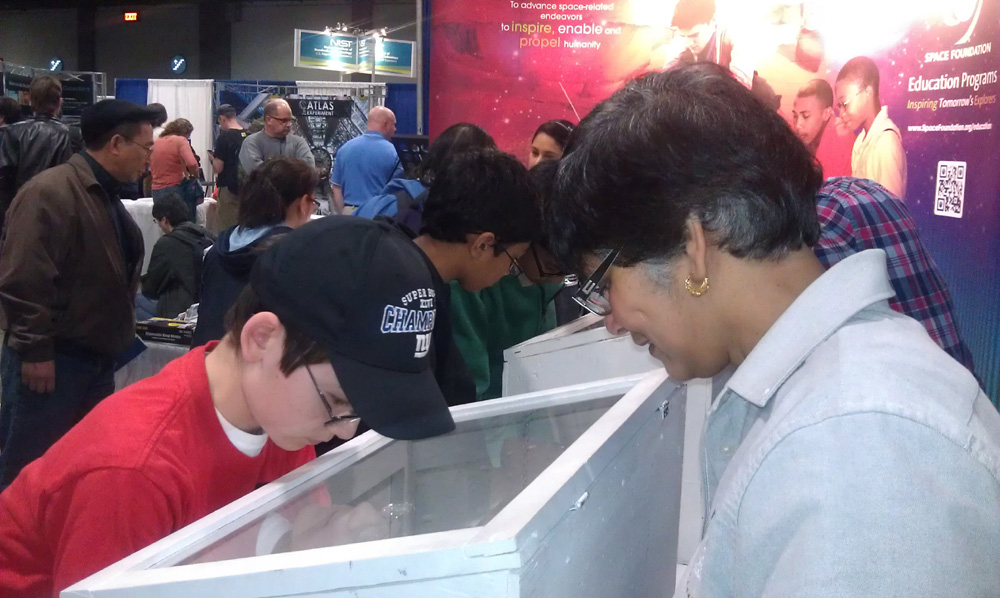 weekend of April 28 and 29 at the Walter E. Washington Convention Center. Presentations featured such science celebrities as Bill Nye the Science Guy, actress and scientist Mayim Bialik from the TV series The Big Bang Theory and Adam Savage and Jamie Hyneman from the TV science program MythBusters. The event included more than 3,000 interactive exhibits, over 100 stage shows and a book fair with 33 author presentations.
To learn more about Space Foundation education programs and STEM outreach, please visit: www.spacefoundation.org/education
This article is part of Space Watch: May 2012 (Volume: 11, Issue: 5).
---
Posted in Education