Space Foundation News
---
Space Community – and Nation – Mourn Sally Ride's Passing
Written by: developer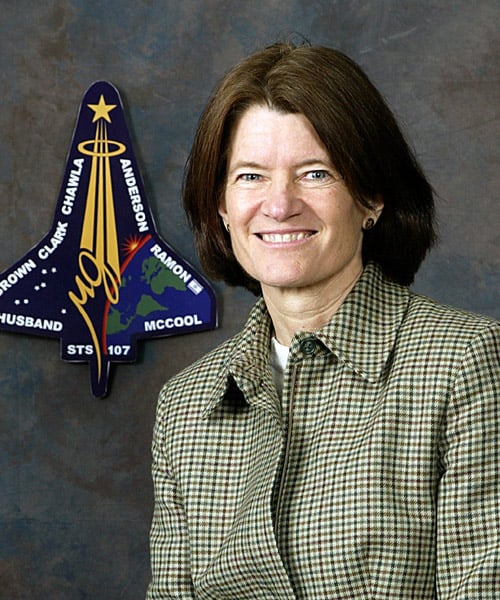 Astronaut Sally Ride, Ph.D., died July 23 at the age of 61 after a 17 month battle with pancreatic cancer. As the first American woman to fly in space and as President and CEO of Sally Ride Science, she was a special inspiration to girls and young women around the world.
"The space community, teachers and students around the world have lost a great friend and role model," said Space Foundation CEO Elliot Pulham. "Sally was more than a trailblazing astronaut and brilliant scientist. She was deeply concerned about the state of education in the United States, and worked tirelessly to reach students, especially at-risk young women, with programs filled with hope and inspiration – to enable our next generation of explorers. Whether on board a Space Shuttle, inside a corporate board room, or with students at one of her Sally Ride Science events, she was a motivational and inspiring leader," said Pulham. "She was a friend to all explorers, and she will be deeply missed."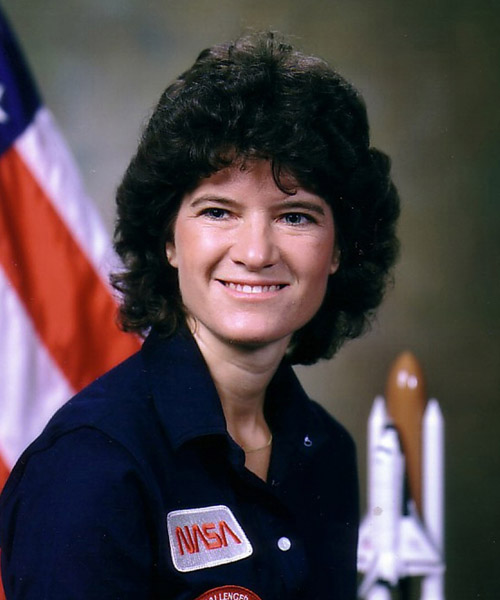 Ride joined NASA in 1978 and in 1983 she became the first American woman in space as a crew member on Space Shuttle Challenger for STS-7. At 32 years old, she was also the youngest American space traveler at the time.
Ride had a number of "firsts" and "onlies" in her career. On STS-7, she was the first woman to use the robot arm in space and the first to use the arm to retrieve a satellite. She was the only person to have served on the Commissions investigating both the Space Shuttle Challenger and Columbia accidents.
Ride left NASA in August 1987 to join the faculty at the University of California, San Diego, as a professor of physics and director of the University of California's California Space Institute. In 2001, she founded her own company, Sally Ride Science, to pursue her long-time passion of motivating girls and young women to pursue careers in science, math and technology. Ride was author of five science books for children and initiated projects designed to inspire middle school students' fascination with science.
A native of Los Angeles, Ride earned four degrees from Stanford University, including a doctorate in physics in 1978. She also was an accomplished athlete who played varsity tennis at Stanford after being nationally ranked as a youth. She received numerous honors and awards during the course of her career. Most notably, she was inducted into the National Women's Hall of Fame and the Astronaut Hall of Fame, and received the Jefferson Award for Public Service, the von Braun Award, the Lindbergh Eagle and the NCAA's Theodore Roosevelt Award.
See more about her work at www.sallyridescience.com.
Her Death Touched Many
Upon hearing of Ride's death, many of her associates and admirers spoke out:
"I met Sally Ride when we served on the Review of US Human Spaceflight Plans Committee, in 2009. It was an honor meeting an icon, and working with her. She made significant contributions to the committee, and was a hard-working and energetic person. I was especially impressed with her commitments to helping young girls achieve in Science, Technology, Engineering and Math programs through her Sally Ride Science Camps. She will be missed." — Dr. Leroy Chiao, NASA asronaut and Space Foundation special advisor – human spaceflight
"Michelle and I were deeply saddened to hear about the passing of Sally Ride. As the first American woman to travel into space, Sally was a national hero and a powerful role model. She inspired generations of young girls to reach for the stars and later fought tirelessly to help them get there by advocating for a greater focus on science and math in our schools. Sally's life showed us that there are no limits to what we can achieve and I have no doubt that her legacy will endure for years to come." — President Barrack Obama
"Sally Ride broke barriers with grace and professionalism – and literally changed the face of America's space program. The nation has lost one of its finest leaders, teachers and explorers. Our thoughts and prayers are with Sally's family and the many she inspired. She will be missed, but her star will always shine brightly." — NASA Administrator Charles Bolden.
"People around the world still recognize her name as the first American woman in space, and she took that title seriously even after departing NASA. She never sought media attention for herself, but rather focused on doing her normally outstanding job. Sally left us too soon. God Speed Sally, you will be greatly missed." — Eileen Collins, NASA astronaut and first female U.S. spacecraft pilot and commander
"Sally was a personal and professional role model to me and thousands of women around the world. Her spirit and determination will continue to be an inspiration for women everywhere." — NASA Deputy Administrator Lori Garver
"My first office assignment as an astronaut was to work on flight crew equipment with Sally. Flight crew equipment is NASA-speak for tools, medical kits, food, clothing, personal hygiene items – all that makes living in space livable. I smile when I remember Sally's stories about helping NASA engineers understand the minimal accommodations required for female astronauts in space. She was a great pathfinder for those who have followed her." – Dr. Kathryn Thornton, NASA astronaut and associate dean for graduate programs, University of Virginia School of Engineering and Applied Science
"All you want to do is ride around Sally, ride, Sally, ride." – "Mustang Sally," by Mack Rice
This article is part of Space Watch: August 2012 (Volume: 11, Issue: 8).
---
Posted in Space Foundation News