Public Policy and Government Affairs
---
Weighing the Role of a Commercial Crew Provider
Written by: developer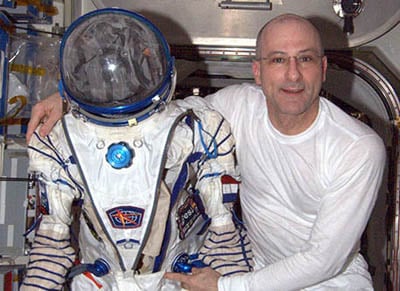 At the recent Senate Commerce, Science and Transportation Subcommittee on Science and Space hearing, "The International Space Station: A Platform for Research, Collaboration and Discovery," senators voiced their support for the importance of space exploration and stated that research onboard the International Space Station (ISS) would play a big role.
Astronaut Donald Pettit, who recently returned from a six-month expedition to the ISS, testified that the most important variable to consider was the amount of time crew members could devote to research activities. Currently, ISS utilization is being restrained by the capabilities if the diminutive Russian Soyuz capsule, which can transport only three crew members to the ISS at a time. NASA has expressed interest in increasing ISS crew size when a commercial crew provider becomes operational.
Pictured: Astronaut Donald Pettit
This article is part of Space Watch: August 2012 (Volume: 11, Issue: 8).
---
Posted in Public Policy and Government Affairs