Education
---
Teacher Liaisons Embrace World Space Week
Written by: developer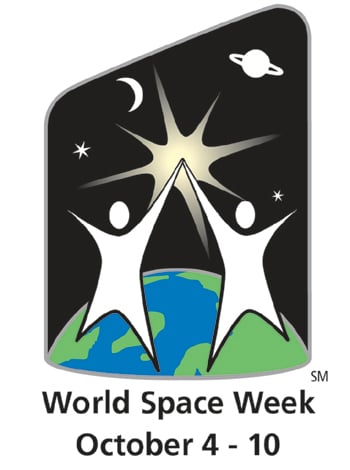 Many of the more than 200 teachers currently involved in the Space Foundation's Teacher Liaison program have activities planned for World Space Week, held annually Oct. 4-10.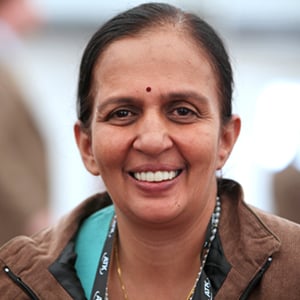 One outstanding example is the Space Foundation's first international Teacher Liaison Vandana Suryawanshi. She and her principal Nalini Sengupta have planned a full week of space activities for their students at Vidya Valley School in Maharashtra, India. Suryawanshi was accepted into the Teacher Liaison program earlier this year and traveled to the United States to participate in the 28th National Space Symposium, held in Colorado Springs, Colo., last April.
Some of the activities planned at Vidya Valley School for World Space Week include:
A drawing and painting competition for students with the theme "If I was ...." ( an astronaut, was at the space station, to land on the Moon, Mars, Jupiter...)
A PowerPoint presentation to students on space initiatives
A visit to Giant Metre Radio Telescope (GMRT) at Narayangaon near Pune
A school display of astronaut photos and information
Other Teacher Liaison Activities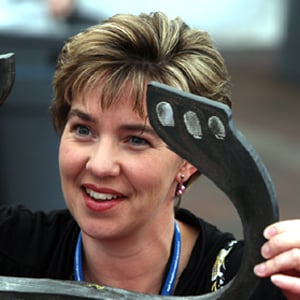 Space Foundation Teacher Liaisons across the U.S. have also planned activities for World Space Week. Here are a few:
Pamela Galus, science specialist for Lothrop Science, Spanish, Technology Magnet, Omaha Public Schools, is running an afterschool aerospace camp for 60 students.
Becki Royall's fifth grade students at Broadmoor Elementary in Colorado Springs, Colo., will create artwork to submit in the annual Space Foundation student art contest. (Royall is pictured, right)
Billy Hix, associate professor of education at Motlow State Community College, Lynchburg, Tenn., is holding planetarium shows with a portable planetarium dome, and will discuss Apollo 11, Neil Armstrong and the fall constellations for Flintville Elementary School and Thomas Magnet School, Bedford County, Tenn.
Robin Little, Pre-K teacher at Safety Harbor Elementary School, Safety Harbor, Fla., is building World Space Week activities around Neil Armstrong and the Apollo 11 Moon landing. Her students will create a "Moon" with craters and explore how footprints are made in sand and on paper with baby powder to represent Neil Armstrong's footprints on the Moon.
About World Space Week
World Space Week was initiated by the United Nations General Assembly in 1999 with the purpose of celebrating every Oct. 4-10 "the contributions of space science and technology to the betterment of the human condition." The theme of World Space Week 2012 is "Space for Human Safety & Security," focusing public attention on the role of space in protecting life on Earth.
Learn what the Space Foundation is doing to celebrate World Space Week here, and see other articles about World Space Week in this issue of Space Watch here and here.
About Teacher Liaisons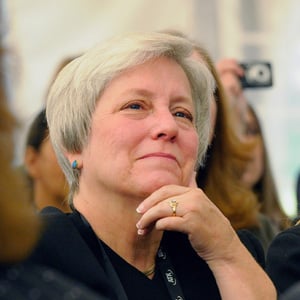 Teacher Liaisons use Space Foundation-provided training and resources to integrate space principles into the classroom. PreK-20 teachers and other professional or informal educators in the PreK-20 arena are eligible to be Space Foundation Teacher Liaisons. The program focuses on inspiring students to excel in the areas of science, technology, engineering and math (STEM), but Teacher Liaisons do not need to be science or math teachers; they need only to have a desire to integrate space education within their curriculum.
(Teacher Liaison Robin Little, pictured above, left)
Space Foundation Teacher Liaisons serve as active links between the Space Foundation, NASA and their schools and school districts. This influential role includes numerous benefits, privileges and activities such as special recognition during the 29th National Space Symposium, to be held at The Broadmoor Hotel in Colorado Springs, Colorado, April 8-11, 2013.
Applications are currently being accepted for the 2013 flight of Space Foundation Teacher Liaison. Learn more about the program here.
This article is part of Space Watch: October 2012 (Volume: 11, Issue: 10).
---
Posted in Education