Space Awareness
---
Watch Great Space Videos on YouTube
Written by: developer
There's lots of information in this issue of Space Watch about the new Space Foundation Northrop Grumman Science Center featuring Science On a Sphere®, but for something different, take a look at this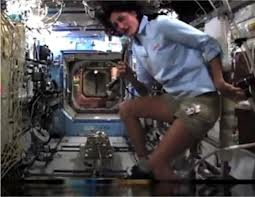 YouTube video of Science off the Sphere, here.
Here is a video of International Space Station Commander Suni Williams completing the 2012 Malibu Triathlon using exercise equipment on the ISS.
Click here to see fascinating time-lapse video of the Endeavour joined with the NASA Shuttle Carrier Aircraft.
Yo-yos in space? You bet, see it here.
This article is part of Space Watch: October 2012 (Volume: 11, Issue: 10).
---
Posted in Space Awareness