Report from Headquarters
---
Space Foundation Supports Pioneers Museum Exhibit
Written by: developer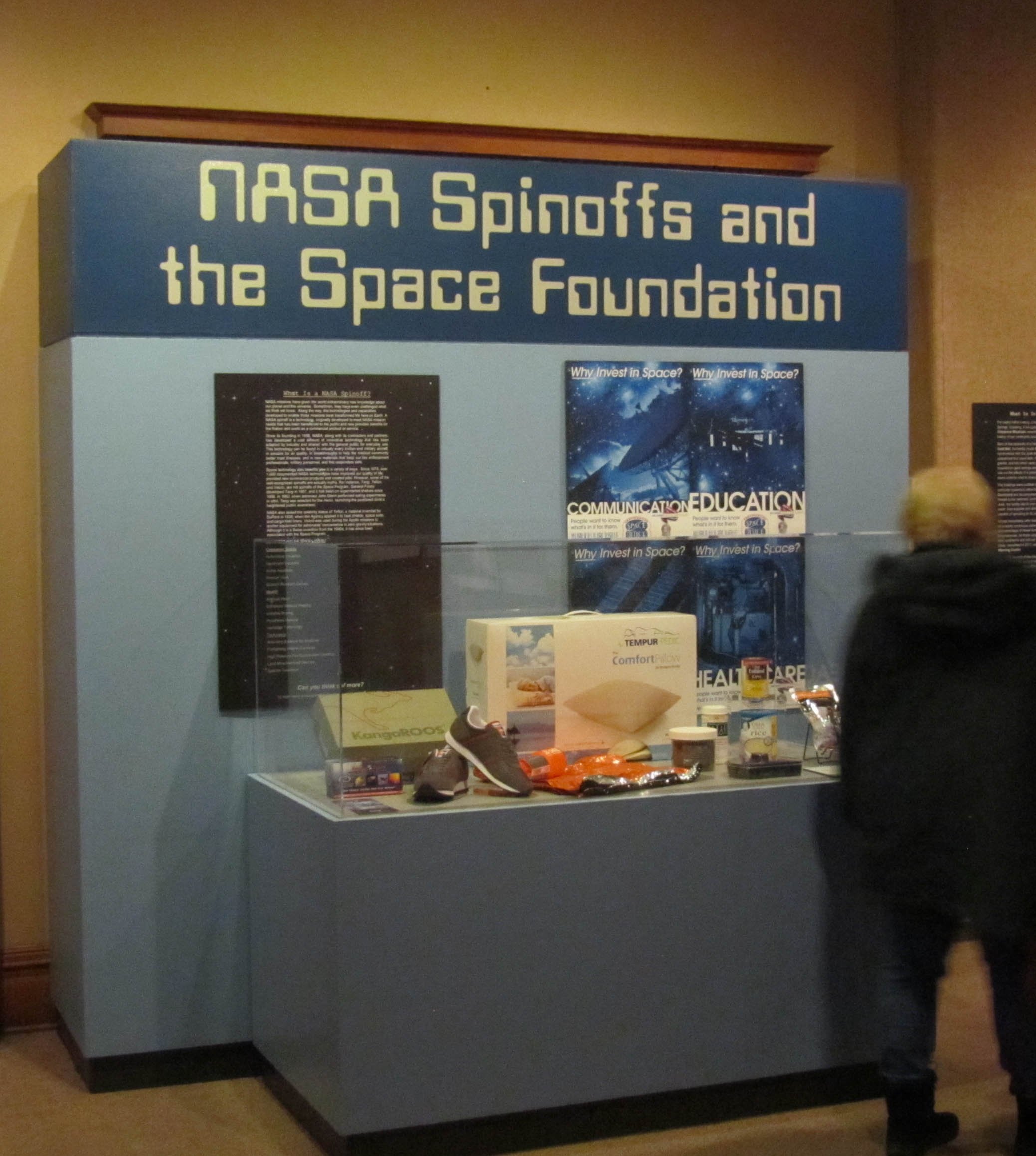 The Space Foundation is partnering with the Colorado Springs Pioneers Museum to support a special traveling exhibit from the Charles M. Schulz Museum called To the Moon: Snoopy Soars with NASA. The exhibition runs through April 20 and examines the history of Apollo 10 and the role characters from Schulz's popular Peanuts comic strip played in that flight and in the NASA Manned Flight Awareness safety program. The Charles M. Schulz Museum is located in Santa Rosa, Calif.
The Space Foundation is supporting the exhibit by providing space spin-off products (exhibit pictured, right) for display, graphics, an exhibit model, guest lecturers, promotional support and children's interactive activities. The museum is located in a restored 1903 courthouse at 215 South Tejon Street in Colorado Springs, Colo.
The Space Foundation helped open the exhibit on Nov. 17 with a children's activity booth and drawings for prizes, coordinated by Space Foundation Manager – Community Relations & Protocol Kaye Kerr (pictured below at the entrance to the Pioneers Museum).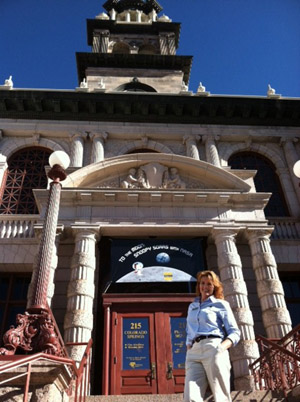 The exhibition explores the long relationship between Schulz and NASA, beginning in 1968 with the inception of the Snoopy, the Astronaut program, through the flight of Apollo 10, to the present day as the comic strip character Snoopy continues his important role as NASA's safety mascot.
Schulz, who authored the Peanuts comic strip from 1950 until he died in 2000, had personal ties to Colorado Springs, where he lived in 1951.
Admission is Free
The Colorado Springs Pioneers Museum is open Tuesday through Saturday, 10 a.m. to 5 p.m. Admission to the museum and to the exhibit is free. For more information, visit www.cspm.org/tothemoon/.
See news coverage of the exhibit opening here.
This article is part of Space Watch: December 2012 (Volume: 11, Issue: 12).
---
Posted in Report from Headquarters