Report from Headquarters
---
Space Foundation to Host UTEP Delegation
Written by: developer
This month, the Space Foundation is hosting a leadership delegation from one of the most progressive and successful universities in the nation – The University of Texas-El Paso (UTEP). The purpose of the meeting at Space Foundation world headquarters in Colorado Springs is to discuss ways to develop a STEM-savvy future workforce for the Colorado Pikes Peak region. A competitive workforce will require emphasis on science, technology, engineering and mathematics (STEM).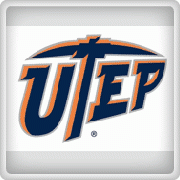 Washington Monthly magazine has ranked The University of Texas at El Paso No. 12 in the nation in its annual College Guide and Rankings. The magazine's rankings were based on a combination of social mobility, research production, commitment to service and cost-effectiveness of degree completion.
The recognition was especially noteworthy because of the University's efforts to promote social mobility through education. UTEP earned the No. 1 ranking in the magazine's social mobility sub-category, which it described as the recruitment and graduation of low-income students.
More than 77 percent of the University's 22,600-plus students are Hispanic, and many are the first in their families to attend college. While some select UTEP for its affordability and convenience, others choose the university because of the opportunities to study under and work alongside nationally renowned faculty who conduct cutting-edge research in numerous disciplines.
UTEP engineering's ranking by Hispanic Business includes three years in the No. 1 position and is remarkable for a college whose earliest Ph.D. program was electrical engineering in 1989. The College of Engineering now has doctoral programs in electrical and computer engineering, materials science and engineering, environmental science and engineering, civil engineering and computer science. An energy science and engineering track is available within the interdisciplinary environmental science and engineering program. The college recently received approval by the University of Texas Board of Regents to offer master's and doctoral degree programs in biomedical engineering.
See more about at UTEP here.
Learn about Space Foundation STEM education programs here.
This article is part of Space Watch: December 2012 (Volume: 11, Issue: 12).
---
Posted in Report from Headquarters