Education
---
Experience Space Online
Written by: developer
The Internet offers wonderful resources for space education. If you are an educator, the following are some web resources you should explore.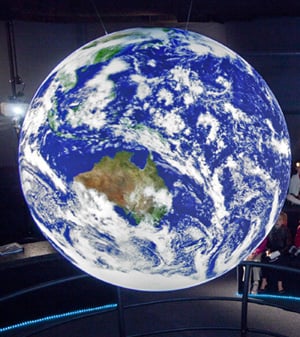 Science On a Sphere® is a feature of the Space Foundation's Northrop Grumman Science Center, located at our world headquarters in Colorado Springs. See images of Science On a Sphere from other locations around the world here, and find out more about this amazing teaching tool here.
Relive space history here
Watch a YouTube Space Lab with Bill Nye the Science Guy here
See the Earth from space at night here
Go on a tour of the International Space Station with Commander Sunita Williams here
Experience the Apollo 11 Moon landing here
This article is part of Space Watch: January 2013 (Volume: 12, Issue: 1).
---
Posted in Education