Public Policy and Government Affairs
---
Baker Panel Discusses Space Policy
Written by: developer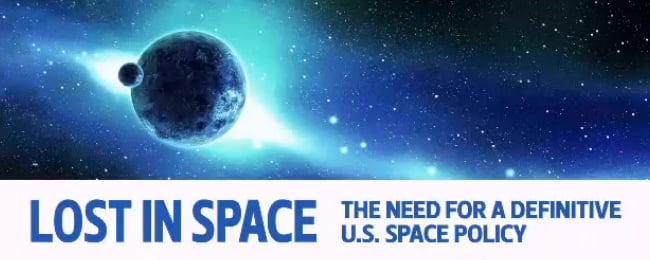 When the Space Shuttle program ended in July 2011, the United States lost its capacity to launch humans into space. U.S. astronauts are now flying to space in Russian spacecraft, and if the nation does regain such a capability, it may be provided by commercial companies. In the interim, NASA has initiated the development of a large rocket booster with no firm requirements or defined use, as well as a space capsule with limited capabilities to be flown to a yet unspecified destination. In light of the current situation, two reports were released in December 2012 that call into question the future of the U.S. space program: the Space Foundation's PIONEERING: Sustaining U.S. Leadership in Space report and a study by the National Research Council that concludes that a national disagreement over NASA's space goals has proven detrimental to space agency budgeting and planning efforts.
With all of these concerns in mind, the James A. Baker III Institute for Public Policy at Rice University in Houston brought together a panel of six space policy experts on Jan. 24 to review the present status and future of NASA and the nation's civil space program. Participants also discussed the need for and the elements of a definitive national civil space policy.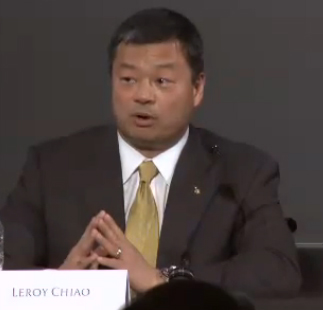 Space Foundation Special Advisor - Human Spaceflight and former NASA Astronaut Dr. Leroy Chiao participated in the panel, which was moderated by George W.S. Abbey, Baker Botts Senior Fellow in Space Policy at the Baker Institute, and included Mark J. Albrecht, Ph.D., chairman of the board for U.S. Space LLC; Joan Johnson-Freese, Ph.D., professor of national security affairs at the U.S. Naval War College; Neal F. Lane, Ph.D., senior fellow in science and technology policy at the Baker Institute and the Malcolm Gillis University Professor at Rice University; Eugene H. Levy, Ph.D., the Andrew Hays Buchanan Professor of Astrophysics at Rice University; and John M. Logsdon, Ph.D., a professor emeritus of political science and international affairs at George Washington University's Elliott School of International Affairs.
This article is part of Space Watch: February 2013 (Volume: 12, Issue: 2).
---
Posted in Public Policy and Government Affairs