Report from Washington, D.C.
---
White House Update: Budget, Sequestration, Space Sustainability
Written by: developer
In January, the White House confirmed it would not submit its FY 2014 budget request to Congress in early February as required by law. The delay is due, in part, to the continued threat of sequestration to the FY 2013 and FY 2014 budgets. Currently sequestration is scheduled to go into effect on March 1.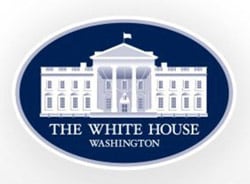 If sequestration is implemented in its current form, it would make non-discriminatory cuts to all NASA and DoD programs. In addition, the FY 2013 cuts would have to be squeezed into the last seven months of the fiscal year, rather than applied over a full fiscal year.
Also in January, the President signed into law the Space Exploration Sustainability Act and Intelligence Authorization Act for Fiscal Year 2013. A description of both of these laws was described in the January edition of Space Watch, which can be found here.
This article is part of Space Watch: February 2013 (Volume: 12, Issue: 2).
---
Posted in Report from Washington, D.C.