Education
---
Florida Teacher is 2013 Recipient of Dr. Catherine Pedretty Space Scholarship for Teachers
Written by: developer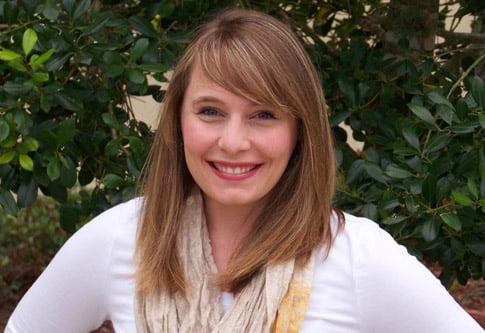 Lorraine Lightner, a teacher at Mainland High School in Daytona Beach, Fla., is the 2013 recipient of the Space Foundation's Dr. Catherine Pedretty Space Scholarship for Teachers. The scholarship will pay for her to travel to Colorado Springs, Colo., this summer and participate in one of our Space Across the Curriculum courses.
The scholarship covers travel, meals, lodging, full tuition and fees for her to attend any one of the Space Foundation's annual teacher professional development courses. These week-long courses are designed to help teachers use space themes in their classrooms to improve student performance in science, technology, engineering and mathematics (STEM), as well as other subject areas. Lightner plans to use the scholarship to attend Meteorology and Space Weather.
In her application, Lightner wrote that she teaches Earth space science in one of the poorest communities, in one of the least funded school districts in the state of Florida.
About the Space Foundation Meteorology and Space Weather course she selected, she wrote: This course would be perfect for my students because it would teach me hands-on ways to engage my students in the latest technology for predicting weather. This course would also allow me to make the science of meteorology personal by allowing them to explore ways in which they can make their own observations and predictions on future weather patterns.
About Space Across the Curriculum
These intensive graduate-level courses for PreK -12 educators provide space-related science, technology, engineering and mathematics (S-STEM) content that is instantly transferable to the classroom. Although the underlying focus is on STEM, the courses are structured to adapt lessons to all grade levels and all curriculum areas. Participants do not need to be science or math teachers. Public, private and homeschool teachers from around the globe are welcome.
See the 2013 Space Across the Curriculum course schedule and registration here.
Scholarship Honors Lifetime Learner
Funding for the Dr. Catherine Pedretty Space Scholarship for Teachers is provided by her daughter, Janet Stevens of Colorado Springs, Colo., who is the vice president – marketing and communications for the Space Foundation.
A lifetime learner, Dr. Catherine Frazer Partain Pedretty worked as a teacher and guidance counselor in Pinellas County Schools for 38 years and was director of guidance for Dunedin High School at the time of her retirement. Born in 1928 in Birmingham, Ala., Pedretty grew up in Tennessee. She excelled in the sciences and wanted to become a geologist, but, as was common during those times, she was steered away from a profession "not befitting a girl." She majored in French and Spanish at the University of Tennessee, graduating with honors in 1949, the same year she married William L. Pedretty, an electrical engineer. She moved with her husband to North Carolina, Texas and then to Florida.
While their four children were still young, Pedretty began working in a non-teaching job for Pinellas County Schools. She returned to school for her teaching certification, a master's degree in curriculum and instruction from the University of South Florida and a Ph.D. in education from Florida State University. As a guidance counselor, she was most proud of the numerous times she helped young women pursue careers in engineering and science and in the role she played in getting her students accepted into the nation's military academies. Her husband William died in 1996, after 47 years of marriage. In 2004 she married James Gecoma, who survives her. Pedretty died in 2010 of pancreatic cancer.
This article is part of Space Watch: May 2013 (Volume: 12, Issue: 5).
---
Posted in Education