Education
---
Space Symposium Features Space Career Day
Written by: developer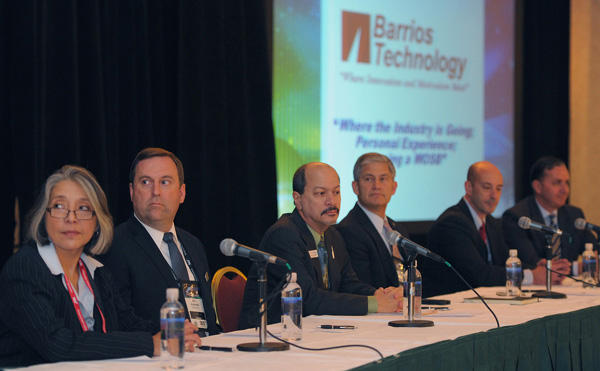 An important component of the 29th National Space Symposium, Space Career Day was held on April 11 at The Broadmoor Hotel, presented by the Space Foundation and co-sponsored by USRA.
With almost 100 participants, including students from Space Grant Universities in four states and transitioning military, the full-day event provided exposure to aerospace companies, career advice and an opportunity to tour the Lockheed Martin Exhibit Center and to view the final general session presentation at the Space Symposium.
Hosted by Space Foundation Vice President – Education Iain Probert, the event featured presentations by:
Dan Mosqueda, director of Air Force programs, Colorado Springs, USRA
Sarah B. Foster, senior human resources generalist, USRA
Dr. Pete McQuade, distinguished service professor, program director, space systems engineering, School of Systems and Enterprises, Stevens Institute of Technology
Mariel John Borowitz, research analyst, Space Foundation, who talked about workforce and education findings in the Space Foundation's The Space Report 2013: The Authoritative Guide to Global Space Activity, which was released the week before the Space Symposium. To find out more about The Space Report, click here.

Debra Facktor Lepore, vice president and general manager strategic operations, Ball Aerospace & Technologies Corp., who closed the formal program with a presentation on A Career Path that is Out of this World.
Meet the Companies Sessions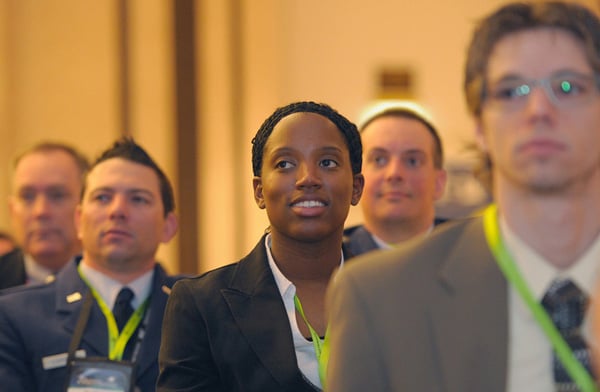 The event also featured "Meet the Companies" sessions that included company overviews and Q&A sessions. Presented representatives included:
Eric H. Anderson, chief technologist, Moog Inc.
Brig. Gen. Cary C. Chun, USAF, Ret., senior vice president, space & intelligence, ASRC Federal
John Elbon, vice president general manager, Boeing Space Exploration
Steven Gianoulakis, senior manager, Space Mission Engineering Program Office, Sandia National Laboratories
Mike Kirkland, executive vice president, mission analysis, The SI Organization
Paul S. Lockhart, senior vice president, space systems and services, Mission Solutions Group, QinetiQ North America
Laura Maginnis, manager T&P DoD/NASA Missions, United Launch Alliance
Russ Matijevich, system architect & senior capture manager, SAIC
Joan McCarroll, chief engineer for system engineering and integration, TASC
Michael J. Miller, business development manager, protected SATCOM, Northrop Grumman Aerospace Systems
Ron Ramos, vice president, exploration & missile defense, Pratt & Whitney Rocketdyne
Anita Renteria, director business development, Barrios Technology
See More
See photos here.
This article is part of Space Watch: May 2013 (Volume: 12, Issue: 5).
---
Posted in Education