Education
---
Teachers: Register Now for Space Across the Curriculum This Summer
Written by: developer
Teachers face many challenges in developing lesson plans that engage students, meet standards, support classroom, school, district, state and national objectives and are fun and rewarding to deliver. The Space Foundation offers support by providing professional development to educators and pre-service teachers with programs that meet education standards by integrating science, technology, engineering and mathematics (STEM) across the curriculum.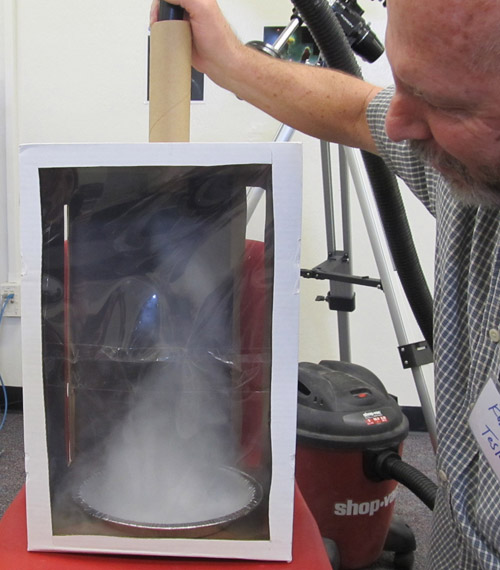 The Space Foundation offers week-long graduate-level Space Across the Curriculum courses for PreK-12 educators to provide STEM content that is instantly transferable to the classroom. Participants do not need to be science or math teachers. Public, private and homeschool teachers from around the globe are welcome.
The Space Foundation is offering two Space Across the Curriculum teacher professional development courses in Colorado Springs this summer:
Meteorology and Space Weather
June 17-21, at Space Foundation World Headquarters, 4425 Arrowswest Drive, 80907
This course examines the different areas of meteorology and how to incorporate them into the classroom, plus discussion of how weather impacts our daily lives. Hands-on lessons will be used to teach meteorology and the course includes a trip to the National Oceanic and Atmospheric Administration (NOAA) in Boulder, Colo.
PreK-2 Early Childhood Space Exploration
July 8-12 at Space Foundation Discovery Institute, 105 Coleridge Avenue, 80909
Centered on space and science education for early learners, this course provides tools to inspire eager young minds through inquiry-based learning. The curriculum includes age-appropriate, hands-on activities that participants can use with their students.
To see more information and sign up now for these summer courses, click here.
Pictured: Making a tornado in a box in the 2012 Space Foundation Space Across the Curriculum course Meteorology and Space Weather.
This article is part of Space Watch: June 2013 (Volume: 12, Issue: 6).
---
Posted in Education