Education
---
Space Foundation Sponsors 14th Annual AMOS Conference
Written by: developer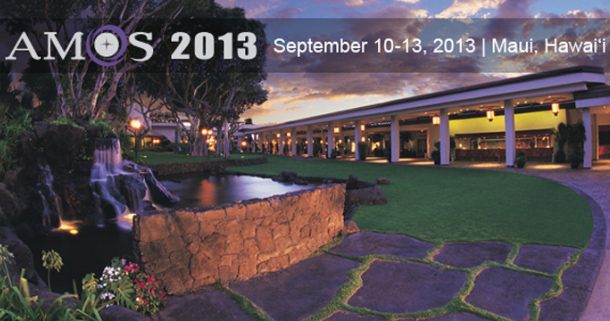 For the fourth consecutive year, the Space Foundation will play a major role at the 14th Annual Advanced Maui Optical and Space Surveillance Technologies (AMOS) Conference in Maui, Hawai'i. Involvement includes a reception for young space professionals and education programs for teachers and students. The conference, a program of the Maui Economic Development Board, Inc. (MEDB), runs Sept. 10-13, 2013.
Conference Program and New Generation Reception
Space Foundation CEO Elliot Pulham will be a featured speaker on Wednesday morning, Sept. 11, speaking on the state of the global space industry. Also on Wednesday, the popular Space Foundation Pau Hana (after work) Networking Reception for New Generation Space Leaders, age 35 or younger, returns for 2013. Co-sponsored by MEDB, the reception will be held on Sept. 11 from 5:30-6:30 p.m. on the Pacific Terrace Rooftop at the Wailea Beach Marriot Resort & Spa. This event is part of the Space Foundation's New Generation Initiatives, which provides professional development and networking opportunities to college students and professionals aged 35 and under.
SSA (Space Situational Awareness) Forum
On Tuesday, Sept. 10, Pulham will serve as co-host of the 2nd Annual SSA (Space Situational Awareness) Policy Forum, which precedes the official start of the AMOS conference and has a separate registration fee. This event brings together hundreds of senior government and industry participants from around the world for a full-day focused on SSA activities, awareness and collaboration. The forum program features a keynote address by Frank Rose, deputy assistant secretary of state for space and defense policy, U.S. Department of State, as well as three different sessions on the following topics:
U.S Space Policy: Space Situational Awareness Current State of Affairs
International Space Situational Awareness and Collaboration
Commercial, Civil and R&D Roles in Space Situational Awareness
Education Programs
As part of its extensive education programs that inspire students and teachers by improving science, technology, engineering and mathematics (STEM) skills, the Space Foundation will have sessions for school children and a workshop for teachers from the Maui area.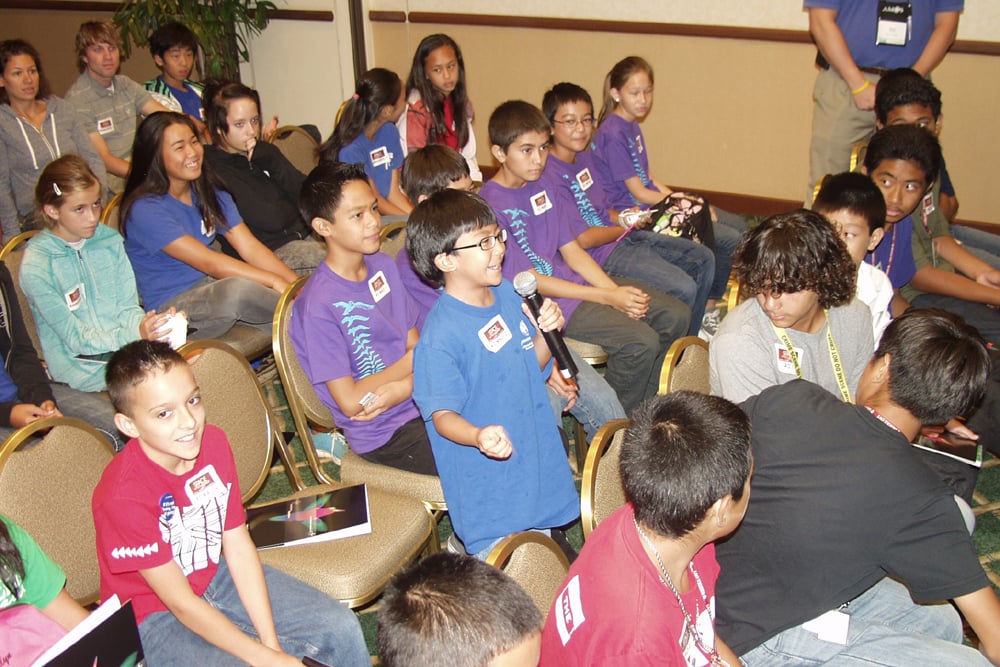 On Sept. 12, Space Foundation Director-Education Bryan DeBates will conduct sessions for 300 students Maui-area school children, followed by hands-on activities, a tour of the AMOS Exhibit Center where they will see the latest in space surveillance technology, and lunch on the lawn.
On Sept. 13, middle and high school teachers from the Maui area will participate in a Space in the Classroom workshop. The workshop is based on the Space Foundation's Space Across the Curriculum courses, which teach a variety of space-related topics that teachers can then apply in the classroom. The workshop is co-sponsored by the Space Foundation and MEDB.
About the AMOS Conference
The AMOS Conference is described by MEDB as the "premier technical conference in the nation devoted to space surveillance." It brings together a cross section of military, contractor and academic participation from the field of space situational awareness. The conference has proven to be a valuable forum for advancing research and development efforts in support of space warfighting technologies. Participants are drawn from Department of Defense organizations, other branches of government, academia, industry and international organizations. The AMOS Conference is a program of the MEDB, a nonprofit corporation established in 1982 to focus on diversifying Maui's economy. MEDB's mission involves taking innovative actions that strengthen existing industry as well as diversifying through new opportunities. For more information, go to www.amostech.com.
Click here to see photos of the Space Foundation at the 2012 AMOS Conference.
This article is part of Space Watch: September 2013 (Volume: 12, Issue: 9).
---
Posted in Education