Space Foundation News
---
2nd Annual Space & Science Fiction Halloween Ball a Ghoulish Success
Written by: developer
The 2nd Annual Space & Science Fiction Halloween Ball was a tremendous success with more than 300 people participating. This fundraising event was held on Oct. 26 at the Space Foundation Discovery Center in Colorado Springs, Colo.
Halloween Ball 2 featured great food and drink, dancing to live DJ music by Dan Osinski of Laser Sound, LLC, a costume contest, a silent auction and classic sci-fi films. For an extra fee, early admission and private VIP tours were available, which included the opportunity to meet NASA astronaut Col. Donald R. McMonagle, USAF, Ret. The Space Foundation once again partnered with Designated Driver of Colorado Springs to provide drive-home service from the Ball.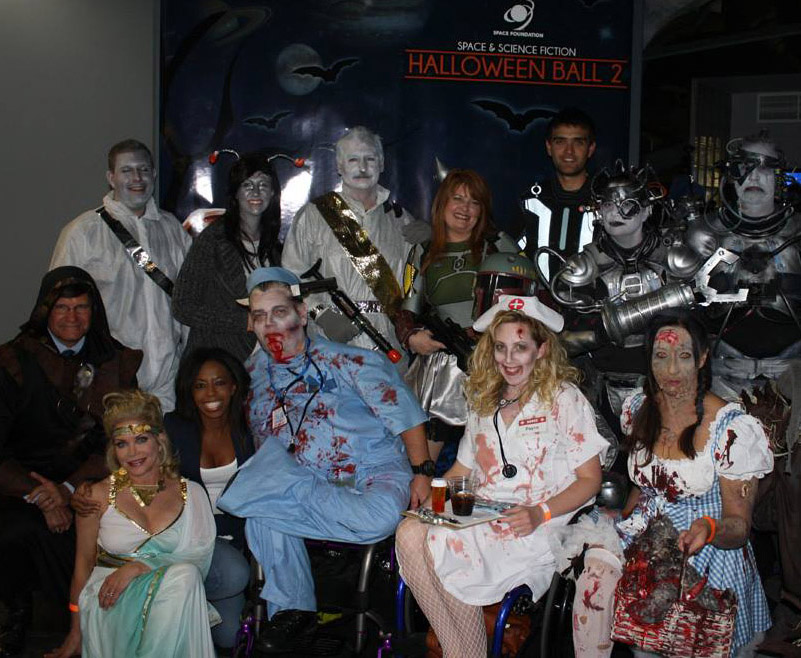 Prizes were awarded for best costume in a variety of categories, with judging by:
Former NASA astronaut Col. Donald McMonagle
Mecca Rayne, weekend anchor and reporter, KKTV
Katie Carrol, director of communications and public relations, Colorado Springs Gazette
Costume contest winners pictured at right with judges.
The Silent Auction generated great interest and was a highlight of the evening. Items up for bid included signed sci-fi memorabilia, restaurant certificates, hotel stays and even an astronaut training package! Auctions By Cellular provided bidders the oportunity to preview and bid on items, as well as update bids via smartphone or text message throughout the night.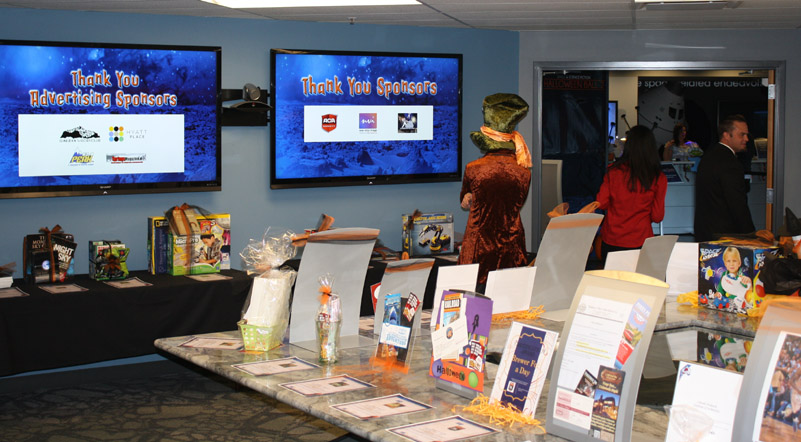 Proceeds from the Ball support the Space Foundation's many space-related endeavors and programs. Next year, Halloween Ball 3 will be held on Saturday, Oct. 25, 2014. Mark your calendars now and plan to be there!
See photo galleries here.
Sponsors and Donors
Event sponsors were ACA Security, New Vista Image and Stonebraker Rocky Mountain Fireworks.
Advertising sponsers were Garden of the Gods Club, Hyatt Place Colorado Springs, Peak 92.9 FM and SpringsMagazine.
Silent Auction donors included 3 Tigers Martial Arts, Airport Value Inn, Antlers Hilton, Barnes and Noble, Breckenridge Distillery, The Broadmoor Hotel, Brunswick Zone XL, CarpetCare Craftsman, Charity Fundraising, CHEFS Outlet, Cheyenne Mountain Resort, Chrys Rheinbolt, CO Lumber Specialties, Colorado Avalanche, Craftwood/Stagecoach Inn, Creative Expressions, Denver Nuggets, Dinosaur Resource Center, Downtown Aquarium, Eden Salon, Elitch Gardens, Embassy Suites, Ent Federal Credit Union, EON Office, Escape Velocity, Garden of the Gods Club, Ghost Town Museum, Hotel Elegante, Hub Car Wash and Diner, Intellitec Medical Institute, Jared's Galleria of Jewelry, Kuni Lexis, Leandra George, Lia Sophia, Lush Wine Studio and Taphouse, Manitou and Pikes Peak Railway Company, Marco's Pizza, Monument Hill Country Club, Motion Pixel Lab, Inc., Nail Design, Origami Owl, P.B. & Jellies New York Deli, Pressed4Time, Red Leg Brewing Company, Royal Gorge Route Railroad, Santa's Workshop, Space Foundation, Spirits at Westwind, Splash, Tenacious Spray Tan, Texas T-Bone, TGI Friday's, The Famous A Steak House, The Wildlife Experience, The Wines of Colorado, Timeless Body Art, Travis Schenck, Tucanos, U.S. Taekwondo, U.S. Toy Company, Walmart, Western Museum of Mining and Industry, What's In Store, Whistling Pines Gun Club, Whole Foods and Woodcraft.
In-kind donors included Aaa Rental Center, Blue Sage Catering, CEAVCO Audio Visual, Doubletree by Hilton, Picnic Basket Catering, Summit Catering and The Broadmoor Hotel.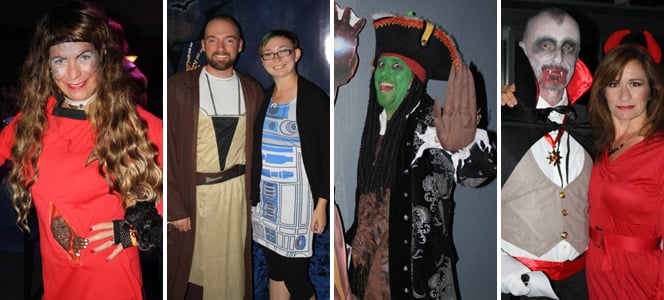 This article is part of Space Watch: November 2013 (Volume: 12, Issue: 11).
---
Posted in Space Foundation News