International Affairs
---
28 Countries Represented at 30th Space Symposium
Written by: developer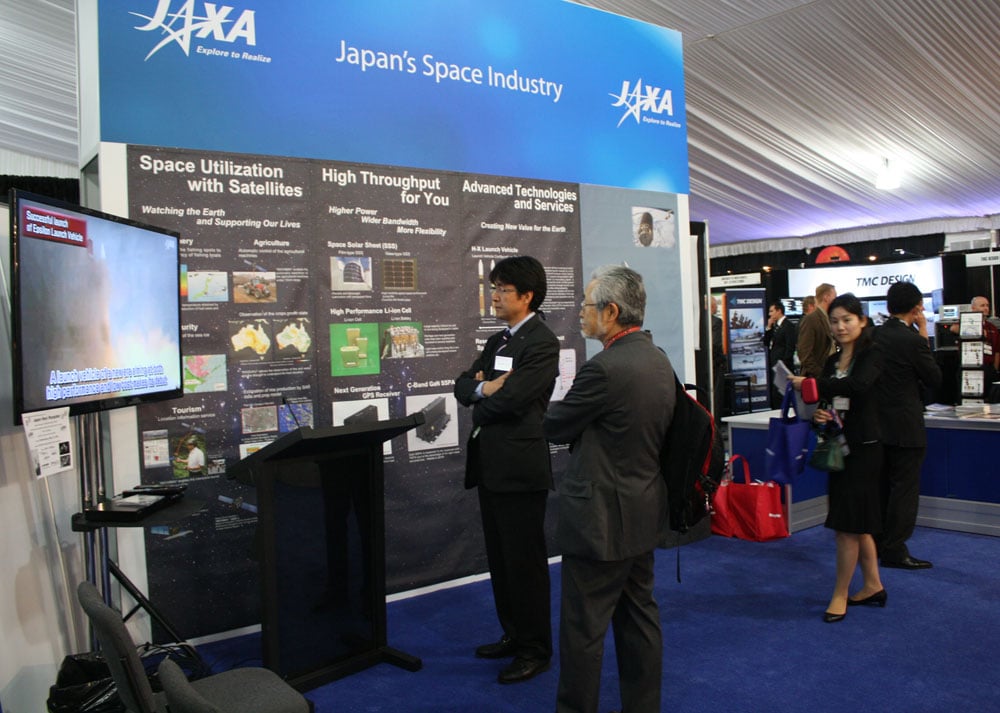 The annual Space Symposium has become a truly international affair, with 28 countries represented this year.
The 30th Space Symposium brought together top government and space leaders from around the world for four days of discussion, networking and meetings, May 19-22, at The Broadmoor in Colorado Springs, Colo.
See more about the program at www.spacesymposium.org.
In addition to the U.S. attendees, participants included delegations, educators, exhibitors and registrants from: Australia, Austria, Bangladesh, Belgium, Brazil, Canada, Chile, China, Czech Republic, Ethiopia, France, Germany, India, Isle of Man, Israel, Italy, Japan, Mexico, the Netherlands, New Zealand, Norway, Romania, Spain, Sweden, Switzerland, the United Kingdom and the United Arab Emirates.
The Symposium included an international reception to welcome guests from around the world.
Pictured below are Space Foundation Chairman of the Board Lon C. Levin (center) and some of the international participants.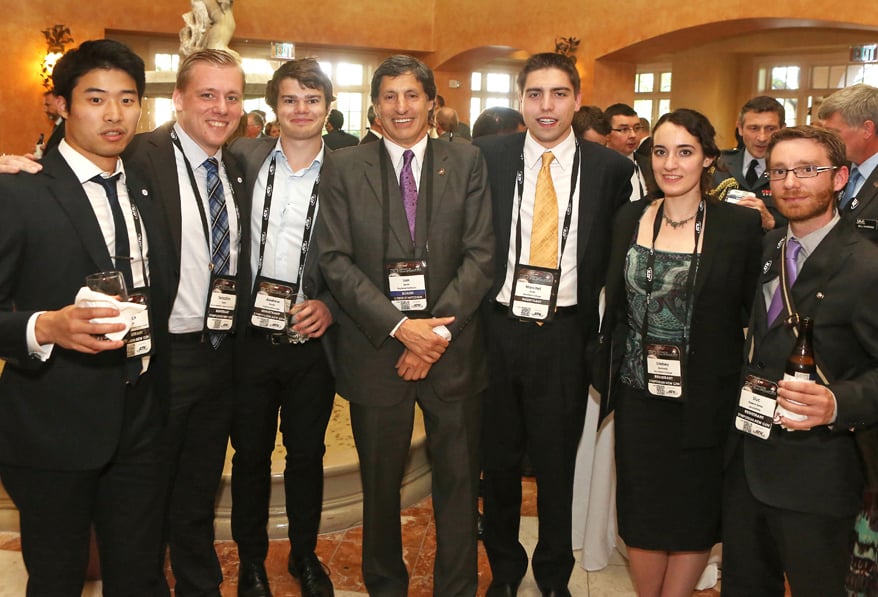 This article is part of Space Watch: June 2014 (Volume: 13, Issue: 6).
---
Posted in International Affairs