International Affairs
---
30th Space Symposium Provides Forum for UGART III
Written by: developer
The third meeting of the U.S.-German Aerospace Roundtable (UGART) was held in conjunction with the 30th Space Symposium on May 22 at The Broadmoor in Colordo Springs. The Space Foundation and the German Aerospace Center (DLR) established the UGART in April 2013 as an informal, non-political discussion forum based on the belief that international cooperation and transatlantic outreach are keys to advancing mutual interests in the advancement of space and space utilization.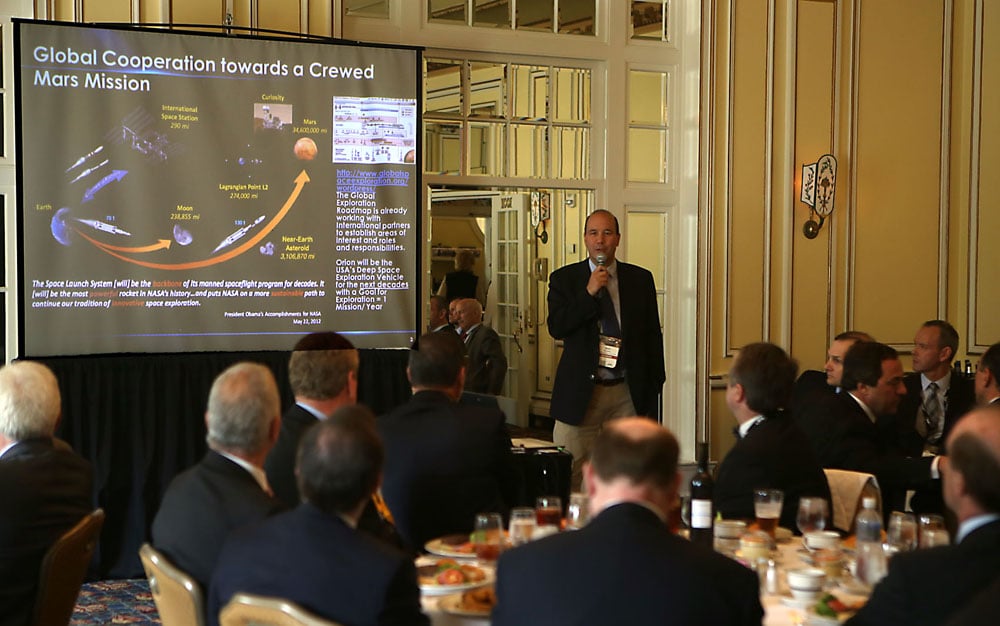 The purpose of the UGART is to bring together executives from both sides of the Atlantic working in industry, government and academia, and to build trust and understanding between them through informal discussions on current topics involving space and aeronautics.
This year's UGART included a working luncheon discussing various cooperative efforts and a Washington update, a private toast and joint U.S.-German tables, co-sponsored by the Colorado Springs Regional Business Alliance, at the gala Space Technology Hall of Fame Dinner on the last evening of the Symposium. Nearly sixty representatives attended various aspects of the UGART.
The next gathering is planned to visit facilities and activities in Frankfurt, Germany, in late October 2014.
For additional information, contact [email protected].
This article is part of Space Watch: June 2014 (Volume: 13, Issue: 6).
---
Posted in International Affairs