Space Foundation News
---
Discovery Center "Star Days" Begin Monthly Sept. 6
Written by: developer
Now that "Summer of Discovery" has ended for the season at the Space Foundation Discovery Center in Colorado Springs, "Star Days" will return, with full-day space-themed activities and presentations, beginning Saturday, Sept. 6.
The "Star Days" theme for Sept. 6 is "Exploring Mars," featuring a special Science On a Sphere® presentation, "The Air of Mars: Exploring Mars' Atmospheres with MAVEN."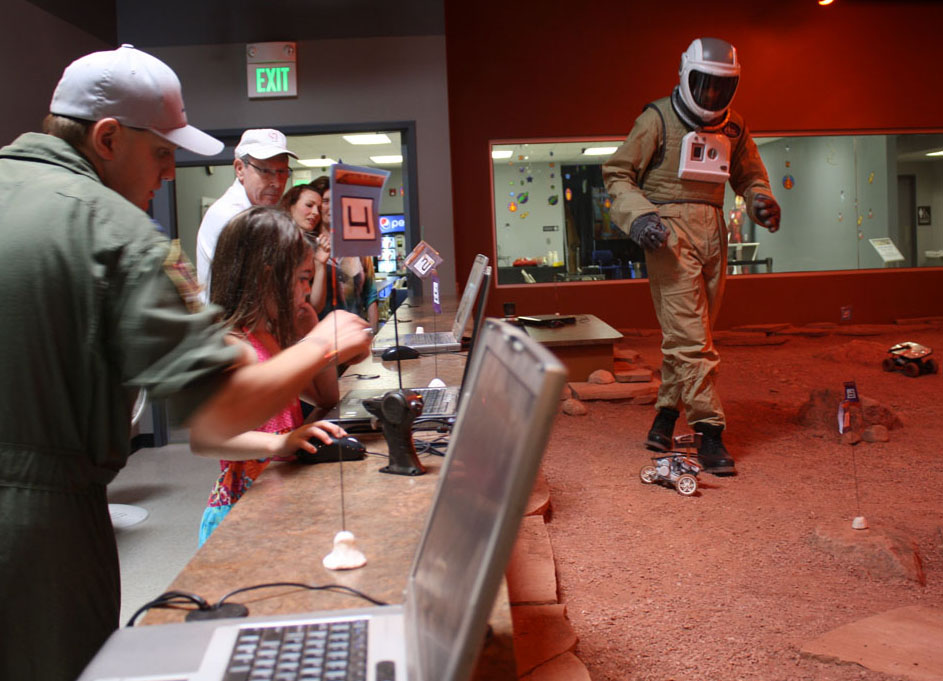 These "Star Days" activities are also included in the price of Discovery Center admission on Sept. 6:
Drive a Mars Rover at 11:00 a.m., 1:00 and 3:00 p.m.
Mars-themed crafts
Minecraft Mission To Mars at noon and 2:00 p.m. (no additional charge)
"Star Days" will be held one Saturday each month at the Discovery Center, 10:00 a.m. – 5:00 p.m., with a new space theme each month. Activities are appropriate for all ages, and admission savings are available through the Discovery Center Passport program.
About the Space Foundation Discovery Center
The Space Foundation Discovery Center is the region's only space, science and technology attraction, and is located at 4425 Arrowswest Drive in Colorado Springs, just off of Garden of the Gods Road. The Discovery Center is open Tuesday through Saturday, 10:00 a.m. – 5:00 p.m.
Discovery Center daily admission fees are $10 for adults, $7.50 for seniors (age 65+), $7.50 for college students with I.D., $4.50 for children ages 4-17. Children age three years and younger are admitted free. Military fees are $5.00 for adults with I.D., and $4.00 for military children ages 4-17 with I.D. Military includes active duty, guard, reserve or retiree with I.D.
Learn more about the Discovery Center by visiting www.spacefoundation.org/museum, or call us at 719.576.8000.
This article is part of Space Watch: September 2014 (Volume: 13, Issue: 9).
---
Posted in Space Foundation News