The View From Here
---
Setting Sail
Written by: developer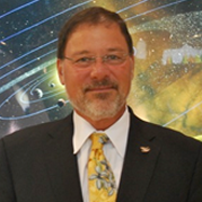 In November of 2008, I penned an article about space exploration in the context of Polynesian Wayfinding, called "Charting A Course and Setting Sail." What prompted that article was my having had the rare privilege of sailing aboard the historic Hawaiian double-hulled sailing canoe, Hokulea.
Today, Hokulea is embarked upon another epic sailing voyage - this time, around the world. Wishing her full sails and following seas on her epic circumnavigation of the globe, here's a throwback View from Here from 2008.
www.spacefoundation.org/media/space-watch/view-here-8
This article is part of Space Watch: September 2014 (Volume: 13, Issue: 9).
---
Posted in The View From Here