Space Symposium
---
Space Symposium is the Number One Global Space Conference
Written by: developer
The Space Foundation's annual Space Symposium has become the world's leading space conference, attracting senior international government, industry and space agency leaders as both participants and attendees.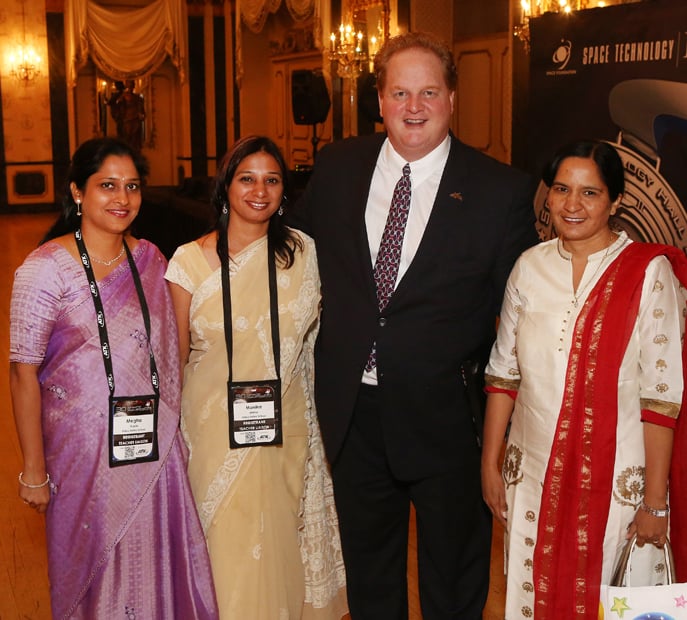 The 30th Space Symposium, held this past May in Colorado Springs, Colo., brought together representatives of 28 countries for four days of presentations, networking and meetings.
In addition to the U.S. participants, attendees included delegations, educators, exhibitors and registrants from: Australia, Austria, Bangladesh, Belgium, Brazil, Canada, Chile, China, Czech Republic, Ethiopia, France, Germany, India, Isle of Man, Israel, Italy, Japan, Mexico, the Netherlands, New Zealand, Norway, Romania, Spain, Sweden, Switzerland, the United Kingdom and the United Arab Emirates.
Plan now to attend the 31st Space Symposium, to be held at The Broadmoor in Colorado Springs, Colo., USA, April 13-16, 2015. Top civil and military space leaders from the U.S. and abroad will participate as speakers and panelists during the week. Registration for the 31st Space Symposium will be available online in early October.
Hear from some of our attendees about why they attend the Space Symposium; see our new Space Symposium video here.
This article is part of Space Watch: September 2014 (Volume: 13, Issue: 9).
---
Posted in Space Symposium