Spotlight
---
Reception Welcomes a New Generation of Space Professionals
Written by: developer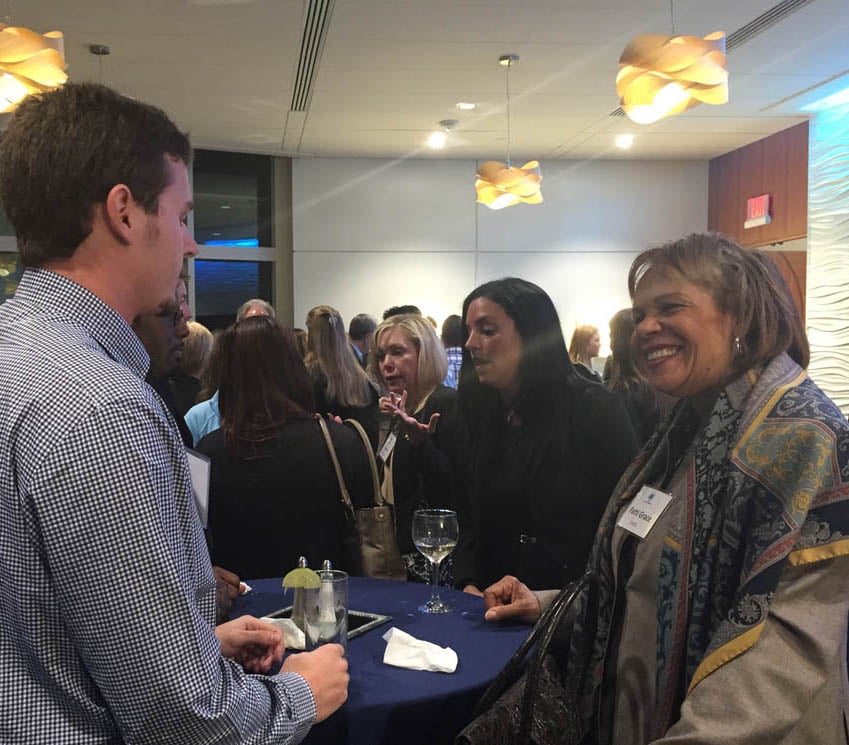 The board of directors of the Space Foundation held its annual meeting in Cocoa Beach, Fla. in January. While there, the Space Foundation and its Corporate Member, Space Florida, hosted a New Generation Networking and Space Coast Professional Reception at the new Exploration Tower in Port Canaveral.
The reception enabled more than 50 young space professionals to meet with industry mentors and learn more about the business. The evening was part of the Space Foundation's New Generation Initiatives program, which provides career guidance for space professionals age 35 and younger.
During the reception, one of the New Generation participants won a drawing for free registration for the 31st Space Symposium's New Generation Space Leaders track. Talia Landman (pictured) will attend the 31st Space Symposium as a guest of the Space Foundation.
The New Generation Space Leaders program will give her the opportunity to gain visibility and exposure to senior leaders while getting advice and insight on career development. The program features speed mentoring, workshop sessions, keynotes, Q&A sessions, interactivity, social networking, receptions and exposure for some members as part of the Space Symposium agenda.
Learn more about the New Generation Space Leaders track at the 31st Space Symposium here.
This article is part of Space Watch: February 2015 (Volume: 14, Issue: 2).
---
Posted in Spotlight