International Affairs
---
Kelly and Kornienko Begin Year in Space
Written by: developer
The Space Foundation sends its best wishes to Scott Kelly and Mikhail Kornienko (pictured) as they begin their history-making year in space. They set off for the International Space Station (ISS) on March 27 aboard a Russian Soyuz spacecraft, along with cosmonaut Gennady Padalka, who will spend six months on the ISS.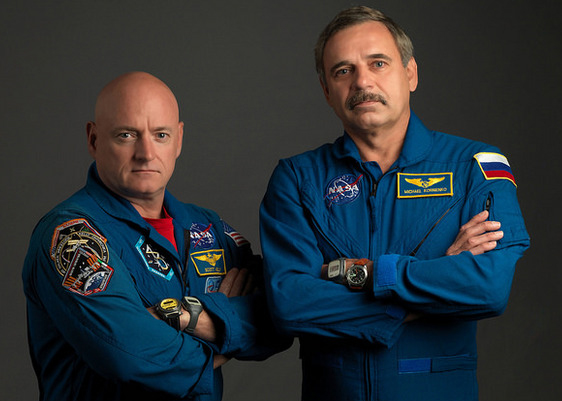 Kelly's year-long mission, when added to his previous space missions, will total 522 days in space, breaking the record of U.S. astronaut Mike Fincke.
At 51, Kelly will break the record for the longest mission on the ISS set by NASA astronaut Michael Lopez-Alegria and Russian cosmonaut Mikhail Tyurin from September 18, 2006, to April 21, 2007.
Kelly is the twin brother of retired astronaut Mark Kelly. The brothers will participate in a NASA study to compare changes in the twins over the year they spend in very different environments.
See a BBC interview with Dr. Leroy Chiao, former NASA astronaut and Space Foundation Special Advisor – Human Spaceflight, sharing his experience as a six-month resident of the ISS here.
This article is part of Space Watch: April 2015 (Volume: 14, Issue: 4).
---
Posted in International Affairs