Space Awareness
---
Remembering Leonard Nimoy
Written by: developer
Space Foundation Chief Executive Officer Elliot Pulham was asked by Fox News to write a remembrance of Leonard Nimoy at the time of his passing.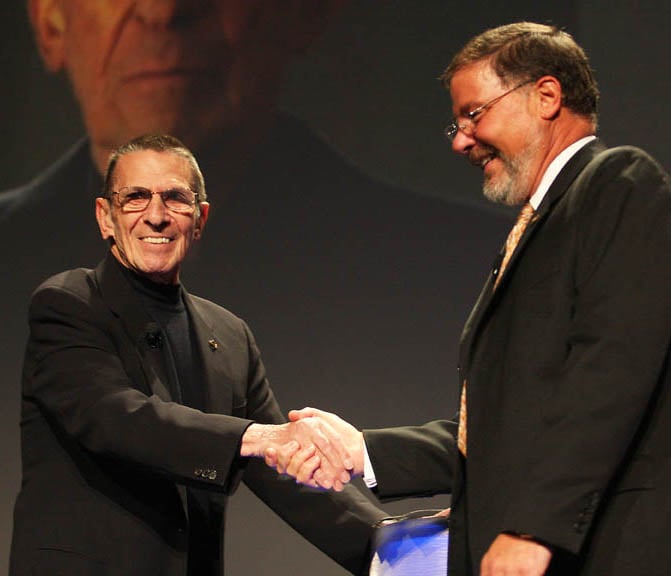 Pulham got to know Nimoy when he attended the Space Foundation's 26th Space Symposium in 2010. Nimoy was the recipient of the Space Foundation's Douglas S. Morrow Public Outreach Award that year, and he also spoke at the Space Foundation's Space Technology Hall of Fame dinner, where, as Pulham said, he held 1,200 rocket scientists, astronauts and engineers in thrall as he described his journey Where No Man Had Gone Before."
"Leonard Nimoy created a positive role model who inspired untold numbers of viewers to learn more about the universe. Many of those people are ardent space supporters and industry leaders today," said Pulham.
Read Pulham's Fox News article "Remembering Leonard Nimoy" here.
This article is part of Space Watch: April 2015 (Volume: 14, Issue: 4).
---
Posted in Space Awareness