Spotlight
---
Inspire Future Space Explorers – Volunteer with the Space Foundation
Written by: developer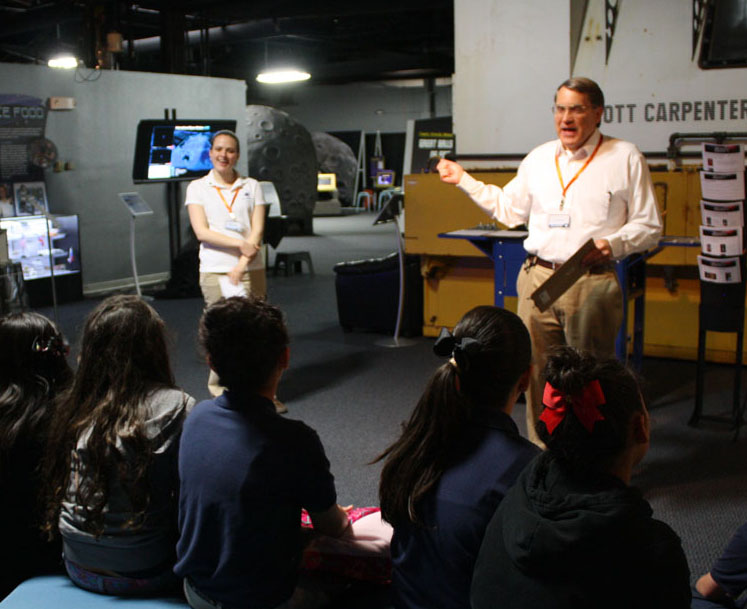 Where in Colorado Springs can you drive a car on Mars? Or demonstrate weather patterns on a giant 3D sphere? Inspire the generation that will travel into deep space? At the Space Foundation of course! These are just a few of the many ways to get involved as a volunteer for the Space Foundation. We are always looking for dedicated, hard working and passionate people like you; in fact, our organization would not be what we are, if it was not for the generous support of our volunteers.
With the quick approach of summer, we are looking for more space-enthusiast to join our team of volunteers. Experience in space or museums are always great to see, but certainly not a requirement to volunteer.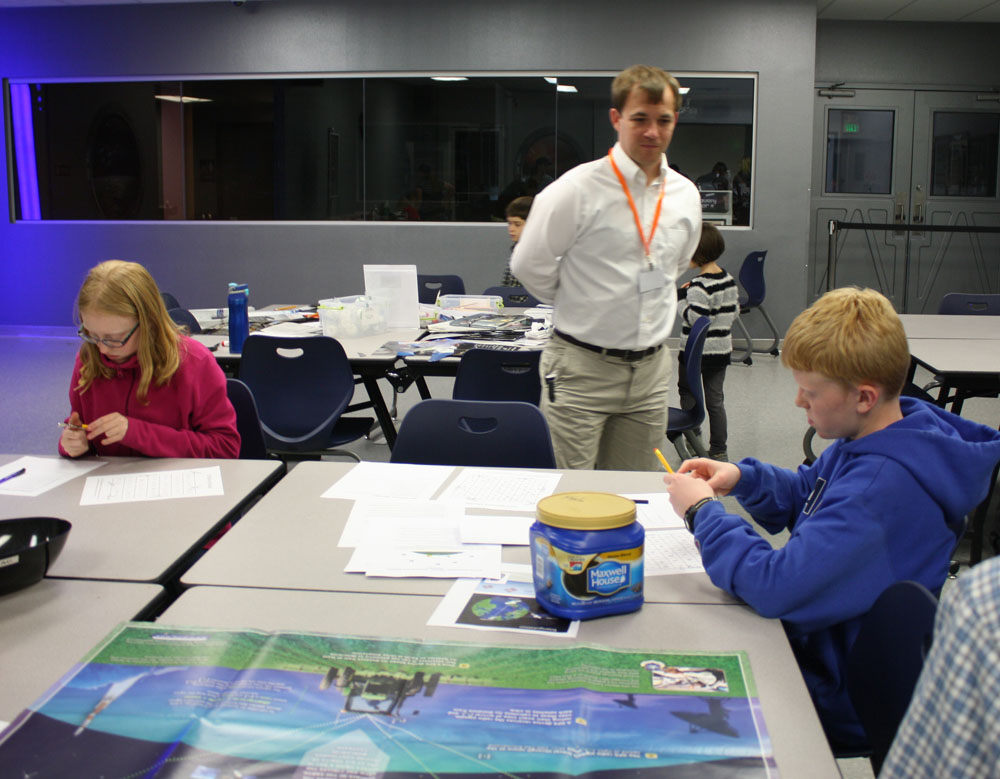 Our volunteers assist with everything from interacting with youth group camps, to putting their computer skills to use in our AGI Lab. Our Mars Robotics Laboratory also needs technical skills to assist visitors in driving a model rover on our simulated Martian terrain, and then there is always something to see and learn about on our Science On a Sphere®. From working with visitors in the Discovery Center to light security, there is something for everyone. Some volunteers work as little as two four-hour shifts per month and some as many as four full days a week, and come from a variety of backgrounds, active duty military, civilians and retirees.
For more information on ways to get involved, visit our website here, or contact Jennifer Picard, Volunteer Program Coordinator, at [email protected]
This article is part of Space Watch: June 2015 (Volume: 14, Issue: 6).
---
Posted in Spotlight