Spotlight
---
Take a "Space-cation" at the Space Foundation Discovery Center
Written by: developer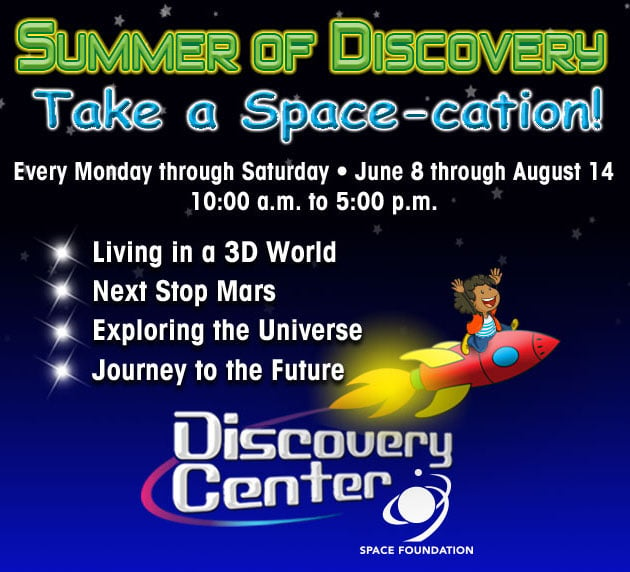 Summer of Discovery returns to the Space Foundation Discovery Center in Colorado Springs with a new theme, additional days, expanded activites and an exciting new exhibit, "Great Balls of Fire: Comets, Asteroids and Meteors."
The theme for the summer is "Take a Space-cation." You don't need to leave town to explore space. Beginning June 8, we'll offer a series of two-week long themed "space-cations." Each theme will include various learning stations, with hands-on activities that reinforce the learning process, suited for all ages. Most Saturdays will be Super Saturdays with additional activities fit for everyone.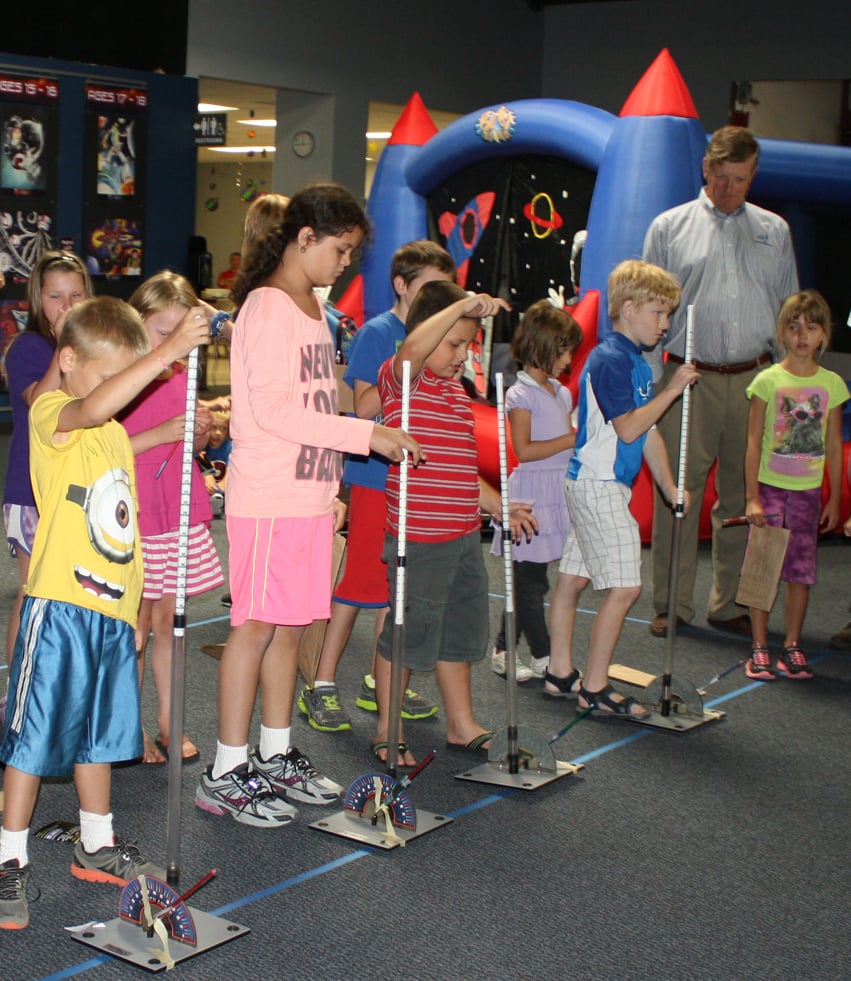 Rocket Alley (pictured) will also be open all summer long. To be a rocket scientist, you must test various rocket designs and types. Every theme will feature a new aerospace rocket project that you launch yourself.
The first space-cation theme, from June 8 through June 20, is "Living in a 3D World" and will feature 3D art creations, interactive 3D sandbox software and building 3D structures. The two Super Saturday events on June 13 and 20 will also feature demonstrations on our 3D printer, Science On a Sphere® in 3D and creating automatons.
See fees and the complete Summer of Discovery Space-cation schedule here. This is not a day camp; children must be accompanied by parent/guardian.

About the Space Foundation Discovery Center
The Pikes Peak region's only space, science and technology attraction, the Space Foundation Discovery Center is located at 4425 Arrowswest Drive in Colorado Springs. Summer hours, effective June 1 through Aug. 15, are Monday through Saturday, 10:00 a.m. – 5:00 p.m.
This article is part of Space Watch: June 2015 (Volume: 14, Issue: 6).
---
Posted in Spotlight