Education
---
Astronaut Chiao Returns to the Discovery Center in July
Written by: developer
The Space Foundation brings NASA astronauts and former astronauts to deliver inspiring presentations to schoolchildren through its Audience with an Astronaut™ program. The program helps students share in the excitement of space exploration with the goal of inspiring their interest in STEM subjects — science, technology, engineering and mathematics.
The Space Foundation presents Audience with an Astronaut in person at locations across the country and also remotely using the Science On a Sphere® at its Discovery Center in Colorado Springs for presentations delivered via the internet to schools around the world.
In July, the school year will be just beginning at Vidya Valley School in Pune, India, and the students will be able to take advantage of the exceptional educational resources that the Space Foundation is now bringing to students around the globe. The Space Foundation's Special Advisor – Human Spaceflight, former NASA astronaut Dr. Leroy Chiao, will deliver his presentation to students at Vidya Valley School from his location at the Discovery Center, using Science On a Sphere to illustrate his presentation. The students will also be able to ask questions of Dr. Chiao during his presentation.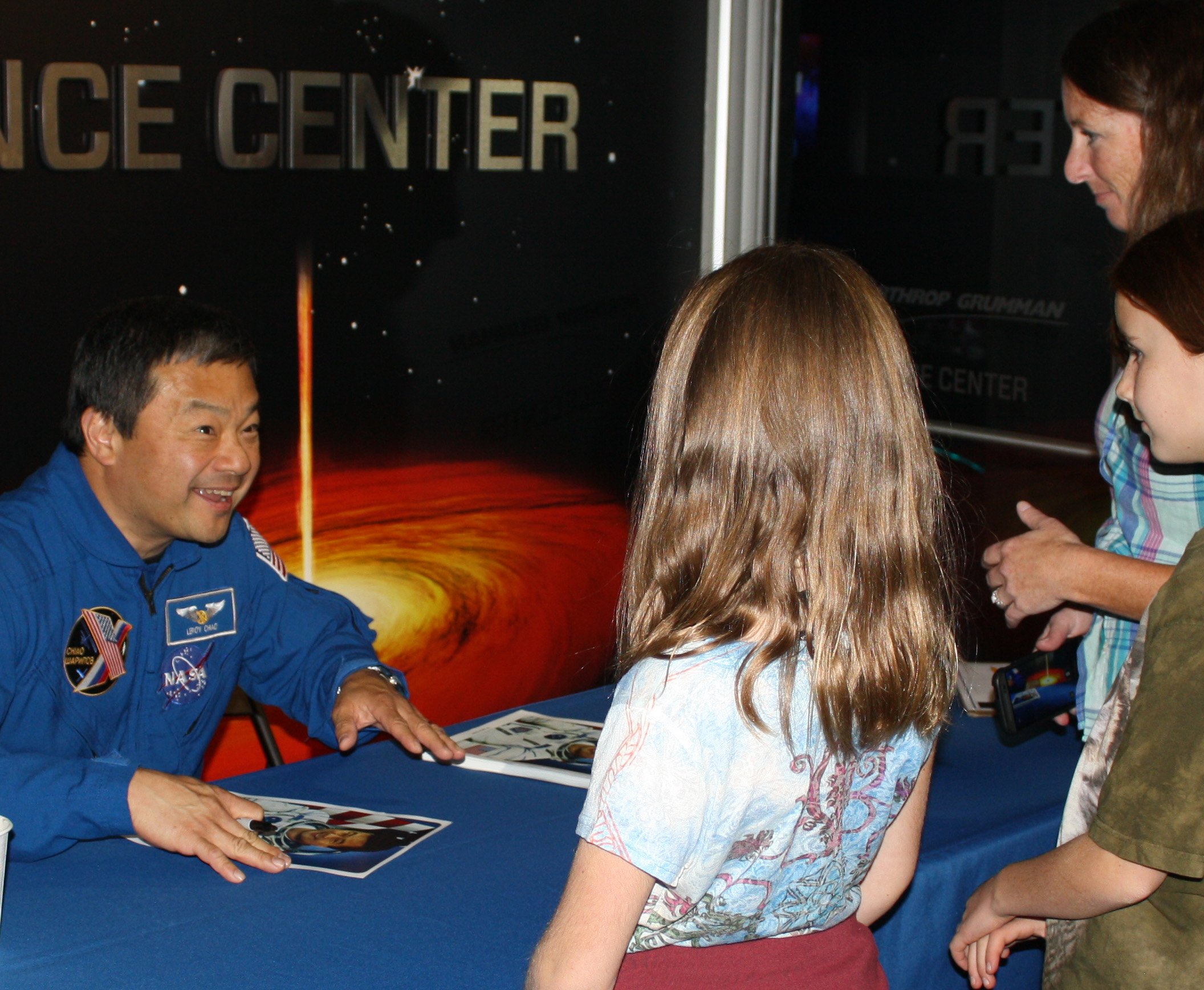 Public Appearance at the Discovery Center
While in Colorado Springs, Dr. Chiao will also share his experiences in space with local residents of Colorado's Pikes Peak region. Meet Dr. Chiao, take photos and see his presentation at the Discovery Center, included in the price of admission:
Thursday, July 16, 2:00 p.m., 4:00 p.m., photos and autographs

Friday, July 17, 11:00 a.m., 2:00 p.m., 3:00 p.m., photos and autographs

Saturday, July 18, 11:00 a.m., 2:00 p.m., Audience with an Astronaut

See details about guest speakers and other activities at the Discovery Center by visiting www.spacefoundation.org/museum.
This article is part of Space Watch: July 2015 (Volume: 14, Issue: 7).
---
Posted in Education