Education
---
Back-to-School Message from Space Foundation Senior Director – Education
Written by: developer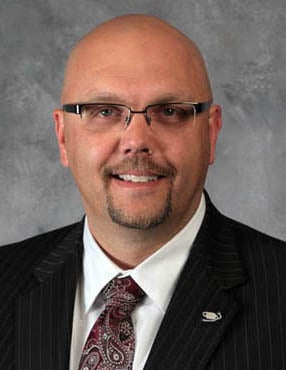 by Bryan DeBates, Space Foundation Senior Director – Education
Welcome back to school!
The Space Foundation is excited to welcome students and teachers back from summer break, and invites all of you to visit the Space Foundation Discovery Center this school year. We can't wait to show you what's new!
Last school year, more than 7,000 students were inspired by our field trip programs at the Discovery Center. And we plan to surpass that outreach this year with even more new programs and new exhibits.
For starters, we have new "Discover the Universe" field trip topics. Teachers can choose from over 70 "Discover the Universe" topics, standards-based programs ranging from space science, to earth science, life science and physical science. This school year we are adding field trips that include art into our mix of award winning science and math-based field trips, making us the premier field trip destination in the Colorado Front Range for STEAM (science, technology, engineering, arts and mathematics).
In our Lockheed Martin Space Education Center, new technology, such as an iPad lab, will be introduced to our field trip students, as well as teacher training for classroom use. In addition to the live field trip programs, the Space Foundation will be adding live virtual field trips for schools around the world. International students and those unable to travel to the Discovery Center will have the ability to virtually attend field trips via our Science On a Sphere®.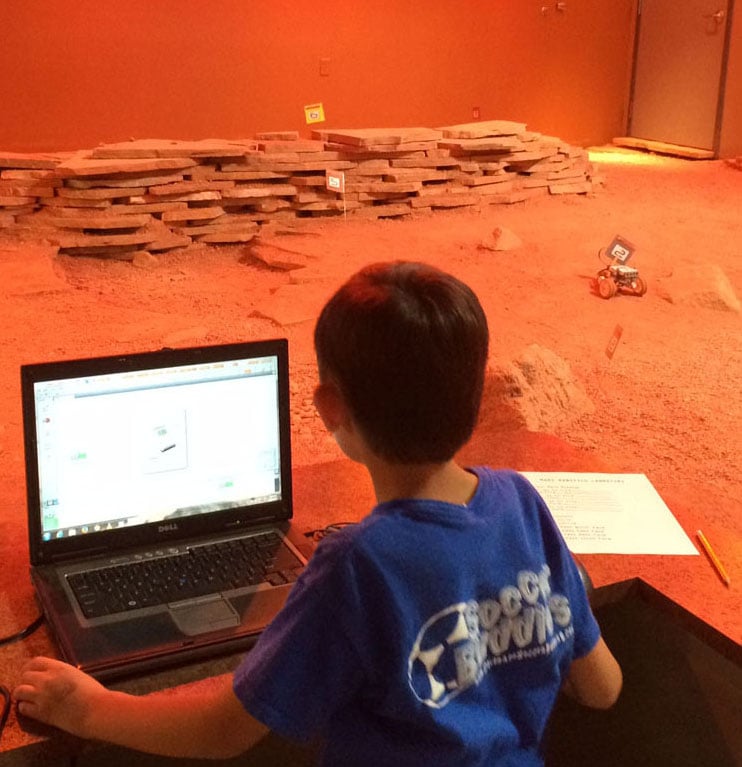 "Discover the Universe" field trips are amazing and enriching experiences, but don't forget about our labs. This fall, our Mars Robotics Laboratory (pictured) will be adding new technology. Cameras, two-way radios and new science equipment will be available to enhance the student experience and hone 21st century skills. And our AGI Space Simulations Lab engages older students with the technology and tools that professionals in the aerospace industry use every day.
Thanks to a generous donation by Raytheon, MathAlive!® is coming to the Discovery Center in January. This is the most sought after educational traveling exhibit in the U.S. When MathAlive! arrives, look for special field trip programming and pricing to experience this fantastic exhibit, which shows how we use math every day in activities such as skateboarding, snowboarding, mountain biking and music.
Also on the way are new programs and new partnerships, not only for our education outreach, but also for our Discovery Center. Our "Space In The Community" outreach program brings the excitement and wonder of space to entire communities across the U.S., with astronaut speakers, student activities and community programs that will inspire and educate all ages about the benefits of space exploration. And look for new programs this year at the Discovery Center that are open to the public and one-of-a-kind in the universe.
As always, there is a lot going on at the Space Foundation for all ages! Learn more about Space Foundation education programs at www.spacefoundation.org/education.
This article is part of Space Watch: August 2015 (Volume: 14, Issue: 8).
---
Posted in Education