Global Space
---
UGART and Space Tech Expo Europe Highlight Space Foundation Bremen Trip
Written by: developer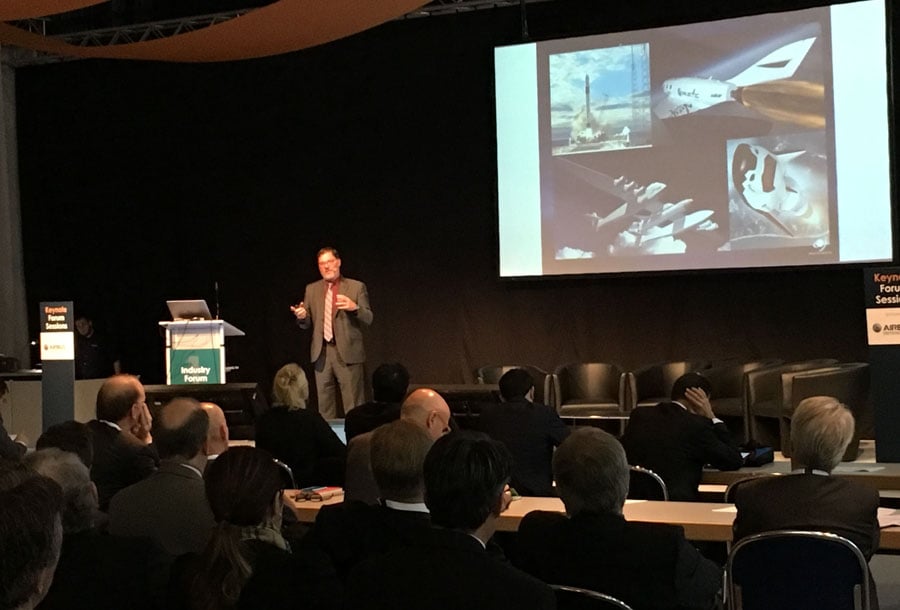 On Nov. 17, Space Foundation Chief Executive Officer Elliot Pulham delivered the keynote address of the Industry Forum portion of the Space Tech Expo Europe, held in Bremen, Germany.
Joining the Bremen trip were Space Foundation vice presidents Steve Eisenhart and Kevin Cook, who also participated in a formal U.S./German Aerospace Roundtable (UGART) meeting the afternoon of the 17th. The Space Foundation and the German Aerospace Center (DLR) established the UGART in 2013 as an informal, non-political discussion forum based on the belief that international cooperation and transatlantic outreach are keys to advancing mutual interests in the advancement of space and space utilization.
The Bremen UGART included presentations and panel discussions, a roundtable exchange of views, reports from panel chairs — and, for the first time since originally forming — a Joint Communiqué from DLR and the Space Foundation reaffirming the purposes and intent of UGART. The event marked the largest UGART to date, with around 40 participants from the U.S. and 80 from Germany.
The Bremen trip also included a tour of OHB System AG, one of the three leading space companies in Europe. The trip was arranged courtesy of Space Foundation Board Member Fritz Merkle, Ph.D., who is also a member of the executive board of OHB System AG.
This article is part of Space Watch: December 2015 (Volume: 14, Issue: 12).
---
Posted in Global Space