Space Symposium
---
See Photo Highlights of the 32nd Space Symposium
Written by: developer
The 32nd Space Symposium was the largest ever held by the Space Foundation, so there was a lot to see and do. If you missed some of the excitment, you can view all of the action, and access the photos, in the Space Foundation Flickr photo stream here.
Photographers Tom Kimmell, Brad Armstrong and Chuck Bigger captured the action, beginning with the set-up of the Lockheed Martin Exhibit Center, and concluding with the Space Technology Hall of Fame Dinner on April 14.
Thousands of space professionals from dozens of countries attended the four-day conference, the most dynamic and robust in its 32-year history.
Don't miss out next year, plan now to attend the 33rd Space Symposium, to be held April 3-6, 2017, at The Broadmoor in Colorado Springs, Colo.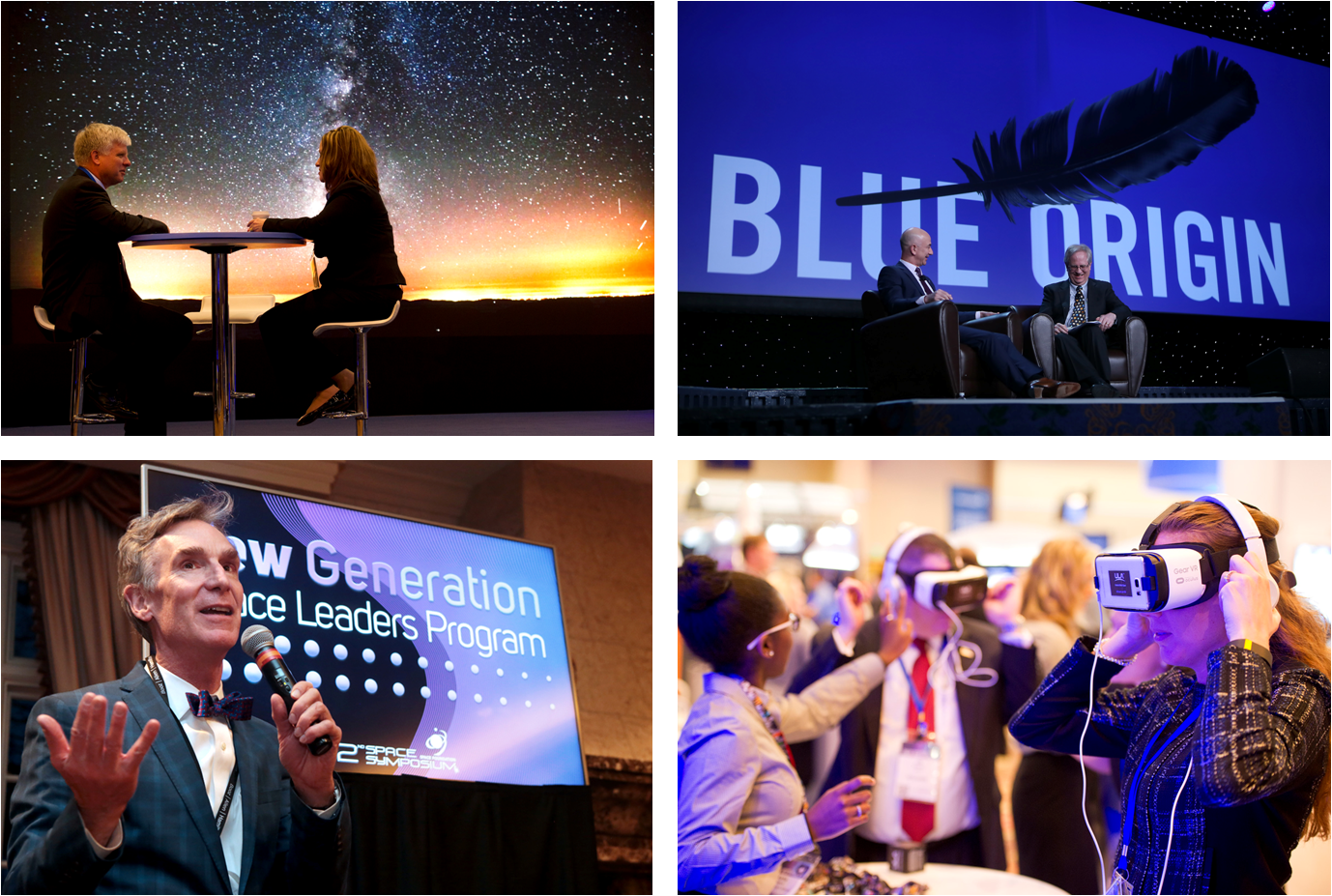 This article is part of Space Watch: May 2016 (Volume: 15, Issue: 5).
---
Posted in Space Symposium