Spotlight
---
Be A Space Hero This Summer
Written by: developer
Summer of Discovery is returning to the Space Foundation Discovery Center, and this year you can be a space hero. Four themes will take you on a fun and educational journey through the work of visionaries, scientists, engineers and astronauts.
Our summer program will give you a chance to experience what it will be like to be a part of a space program. Every two weeks, new activities, guests and presentations will teach you all about what it takes to be a space hero.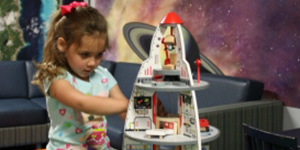 SUMMER OF DISCOVERY THEMES
Visionaries – June 11-24
Before there can be small steps and giant leaps there are visionaries formulating their big ideas and dreams. These visionaries have a special gift, creativity and ability to envision what can be and then the talent to inspire others to transform these ideas into reality. Visionaries are all around us – they are the scientists, engineers, artists, teachers, entrepreneurs and others, past, present and future, who have and will have big ideas help to inspire space exploration and technological advancement to benefit all of mankind.
You, too, can be a visionary and one of the "Heroes of Space." You will create your own unique vision and ideas of what the future looks like and then inspire others to see what is possible.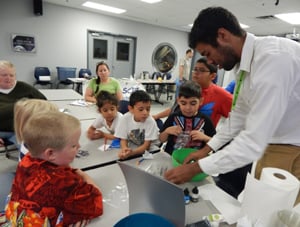 Scientists – June 25 – July 15
Who, what, when, why, how? Scientists are the ultimate detectives in unraveling the mystery of the universe. Through observation, experimentation, exploration and research, scientists help us to better understand the world around us and space beyond.
Join us as we dive into the curious and intriguing world of science. You will help conduct science experiments to prove you're one of the "Heroes of Space."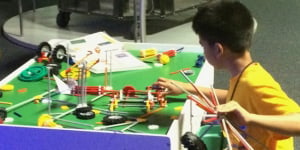 Engineers – July 16 – 29
Making the impossible possible, engineers transform the inspiration and concepts of visionaries and scientists into reality. The design of rockets, spacecraft, spacesuits and space technology all depended on the work of talented engineers. By solving problems, creating designs and providing support, engineers help make space exploration possible.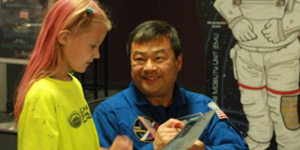 Astronauts – July 30 – August 6
Taking small steps that help us make the giant leaps in better understanding our world and universe, astronauts are in the forefront of space exploration. Drawn from many backgrounds and professions, these bold explorers help us to push the frontiers of science, engineering and exploration.
Do you have what it takes to be an astronaut? Step into a pair of moon boots and see for yourself what it takes to be one of the "Heroes of Space."
Join us this summer as we present "Heroes of Space" at the Discovery Center.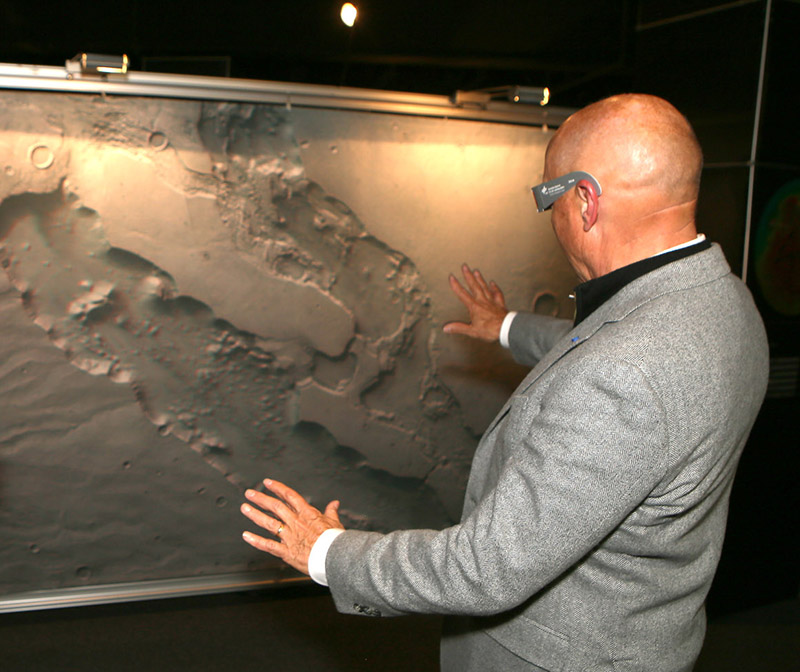 The Red Planet in 3D Exhibit
If you haven't had a chance to see the traveling exhibit The Red Planet in 3D (pictured), it will be leaving at the end of June, so be sure to visit before then. Experience and learn about MarsExpress, Europe's first independently performed mission to another planet. Since 2003, the probe has been orbiting the Red Planet to gain new insights as to the geology, mineralogy and atmosphere of Mars.
The main aim of the mission is to look for signs of water, which is believed to have covered large expanses of the planet's surface in its early history. Learn about volcanism, water, ice, erosion, wind and tectonics — the six natural forces that have significantly formed Mars over billions of years.
This intriguing 3D exhibition is an initiative of the German Space Agency of the DLR (Bonn) and has been funded by the Federal Ministry of Education and Research.
About the Discovery Center
Located only five minutes from Garden of the Gods Park at 4425 Arrowswest Drive, Colorado Springs, the Space Foundation Discovery Center is the region's only space, science and technology attraction. The Discovery Center is open Tuesday through Saturday, 10:00 a.m. – 4:00 p.m., and is closed on major holidays. Military discounts are available with I.D.
For Discovery Center information, please click here, or call the Space Foundation at 719.576.8000.
Summer of Discovery is sponsored Raytheon, Orbital ATK (printing co-sponsor) and iHeart Radio (media co-sponsor).
This article is part of Space Watch: June 2016 (Volume: 15, Issue: 6).
---
Posted in Spotlight