Education
---
Discovery Center Welcomes Colorado School for the Deaf and the Blind
Written by: developer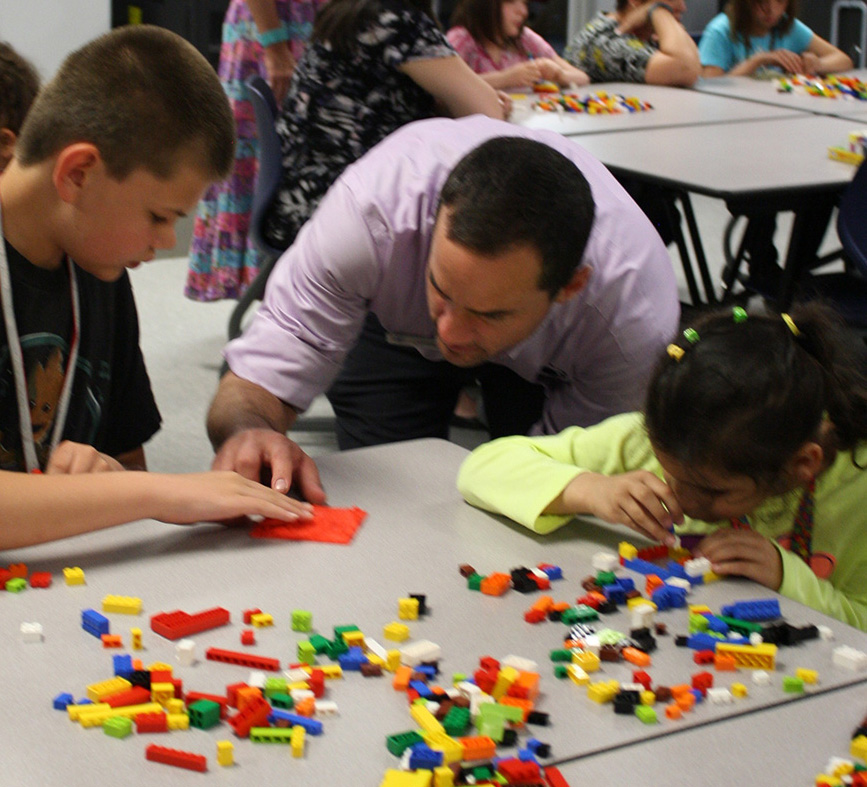 In June, the Space Foundation customized some of its education activities for students from the Colorado School for the Deaf and the Blind. The students visited the Discovery Center for space-based learning about weather and severe storms.
The Space Foundation team used its 3D printers at the Discovery Center to make plastic models with ridges representing the structure of hurricanes. Children who were visually impaired were instructed to feel the ridges and then make simple LEGO® models of the hurricane's features, such as the hot towers and air currents.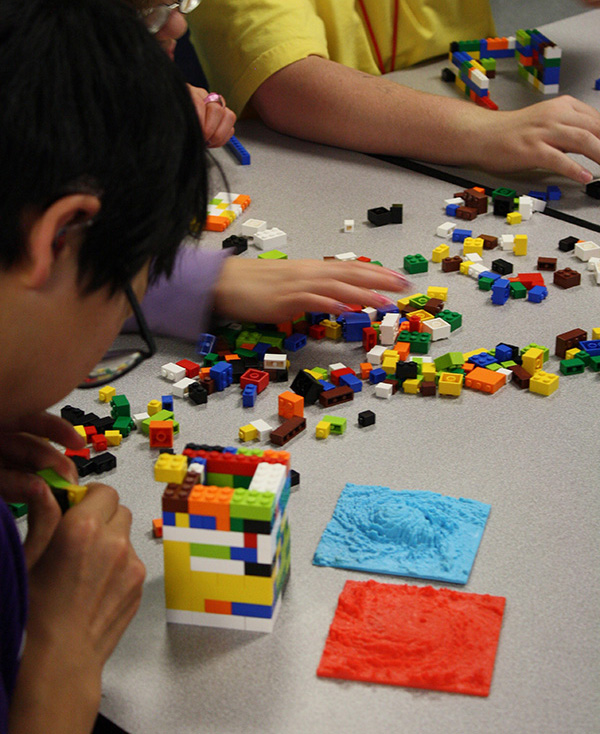 Hearing impaired children worked on the Mars Lander Design Challenge, making simple landers out of household items. To test the landers, the children dropped them to the floor, with the goal of safely landing the marshmallow "astronaut" inside the lander on the surface of "Mars."
The students also learned robotics principles in the Discovery Center's Mars Robotics Laboratory. The simulated Martian terrain gave the students the opportunity to program robotic rovers to complete mission objectives. The Mars Lab uses LEGO® NXT equipment and MINDSTORMS® software to simulate lifelike Mars rover missions.
Learn more about the Discovery Center here, and about Space Foundation education programs here.
Pictured: Space Education Specialist Slade Bradbury helps students from the Colorado School for the Deaf and the Blind use 3D models to learn the structure of a hurricane.
This article is part of Space Watch: July 2016 (Volume: 15, Issue: 7).
---
Posted in Education