Space Foundation News
---
Network with Top Space Innovators and Investors at the Space Technology & Investment Forum
Written by: developer
It's not too late to request an invitation to attend the Space Foundation's Space Technology & Investment Forum, to be held Aug. 16 and 17 at JW Marriott San Francisco Union Square.
With 70 companies represented, the Forum will offer a unique opportunity to network with some of the most innovative, insightful and visionary professionals from the entrepreneurial and investment sectors of space and technology. Hear and learn from more than 50 speakers in an exclusive environment. Attendees will gain insight into the global space economy and hear funding solution and success stories.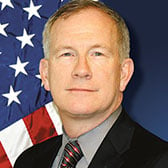 Among the topics to be addressed on the agenda are hot market niches, impacts of the legal and regulatory environment and new technologies. In addition to panels and featured speakers, focused networking opportunities will be offered at breakfast and luncheon events, at the welcome reception and at the special Start-up Showcase Reception.
The featured speaker for the Forum's Tuesday luncheon on Aug. 16 will be Bradford Tousley, Ph.D., (pictured), Director, Tactical Technology Office at DARPA. The luncheon is sponsored by Lockheed Martin.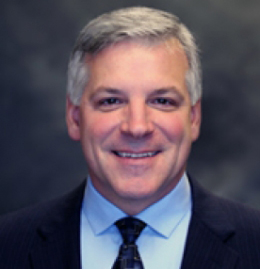 The other featured luncheon speaker for the two-day conference will be Gregory Johnson, (pictured), Executive Director, Center for the Advancement of Science in Space, and former NASA astronaut.
Participating companies include:
A3 by Airbus Group
AAC Microtec North America, Inc.
Aerospace Fabrication & Materials, LLC
Allied Minds
Analytical Graphics, Inc.
Astro Digital
Aurora Equity
Ball Aerospace & Technologies Corp.
BAE Systems
Bee Partners
Bessemer Venture Partners
Blue Ridge Networks
Canaan Partners
CASIS
Coheisty
Disrupt Space
Draper
EDC of Florida's Space Coast
Earth2Orbit, LLC
Euroconsult
Facebook
Florida Institute of Technology
GEOshare
Harris
Hawkeye360
Hogan LovellsIHI Inc.
IDEO
In-Q-Tel
International Space University
L3 Electron Technologies
LeoLabs
Lockheed Martin Space Systems
Lux Capital
Luxembourg Trade & Investment Office
Made in Space
McKinsey & Company
Moog Inc.
Moon Express
MT Aerospace AG
NASA
NewSpace Global
Noosphere
OHB
Phase Four
Pinnacle Engineering and Management Solutions
Planet Labs
Qualcomm Ventures
Raymond James
Raytheon
SSC – Swedish Space Corporation
Satellite Finance
Seraphim Capital
Space Angels
Space Florida
Space Partnership International
Spaceknow
SpaceTec Partners
Stanford University
Starburst Accelerator
SwiftNav
T-Mobile
Tethers Unlimited
Toffler Associates
Tyvak-Nanosatellite Systems
United Launch Alliance
University of Arizona
UrtheCast
ViaSat, Inc.
Wiley Rein LLP
Zero2Infinity
See the complete speakers list at www.spacetechforum.com, and request an invitation to attend at [email protected].
Co-sponsorship of the Space Technology & Investment Forum is provided by Ball Aerospace & Technologies Corp., CASIS, Illuminate, Lockheed Martin and Syntropy. Satellite Finance and Satnews are the media partners. Supporting organizations include DLR, Secure World Foundation, Silicon Valley Space Business Roundtable (SVSBR), The New York Center for Space Entrepreneurship and Space Angels Network.
This article is part of Space Watch: August 2016 (Volume: 15, Issue: 8).
---
Posted in Space Foundation News