Education
---
Lockheed Martin Brings Virtual Mars Experience to Discovery Center
Written by: developer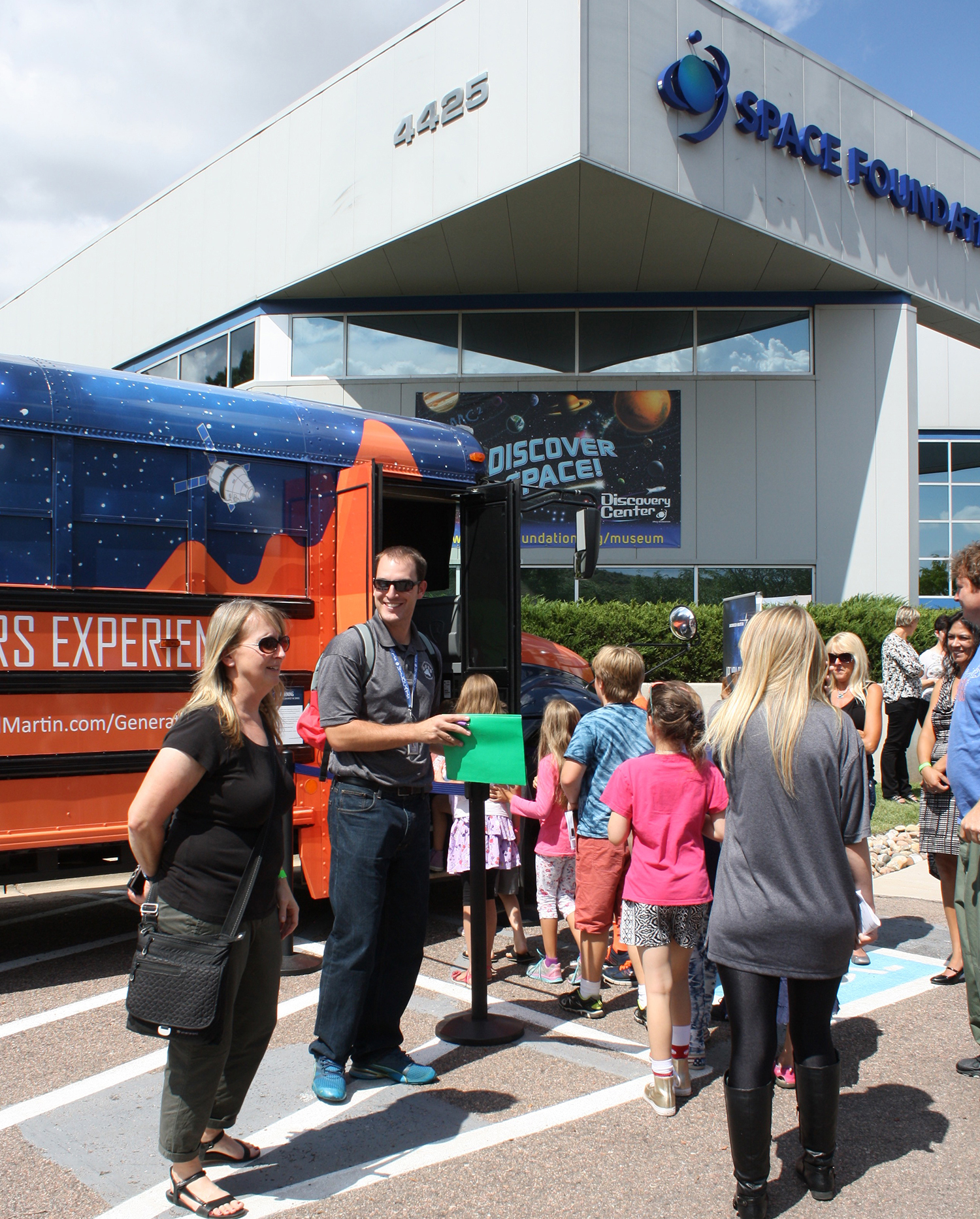 At the beginning of this school year, Lockheed Martin brought its Generation Beyond Mars Experience Bus to the Space Foundation Discovery Center in Colorado Springs for one day, the start of its multi-state tour.
The bus uses mobile virtual reality to show students what it's like to drive on the Mars surface. Lockheed Martin's Generation Beyond program is designed to prepare students for NASA's planned missions to Mars in the 2030s. The program includes a classroom-based curriculum that uses space exploration to inspire students to pursue STEM careers.
The bus attracted more than 400 visitors to the Discovery Center, including more than 70 fourth graders from Woodmen-Roberts Elementary School in Colorado Springs.
In addition to the bus experience, visitors also used kiosks provided by Lockheed Martin to design mission patches (pictured right), and had the opportunity to pose for green-screen photos of themselves in "space."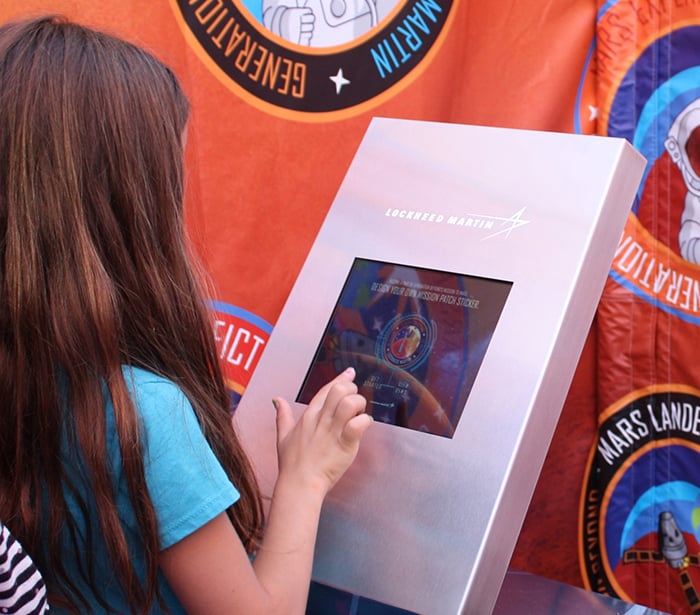 The Space Foundation and Lockheed Martin share an interest in STEM education and building a skilled workforce for the future.
Economists project there could be 2.4 million unfilled STEM jobs by 2018. In order to make it to Mars, and further into deep space, there must be a skilled workforce to get the job done.
In 2015, a $400,000 grant from Lockheed Martin Corporation established the Lockheed Martin Space Education Center at the Space Foundation Discovery Center, which is a destination for school STEM field trips.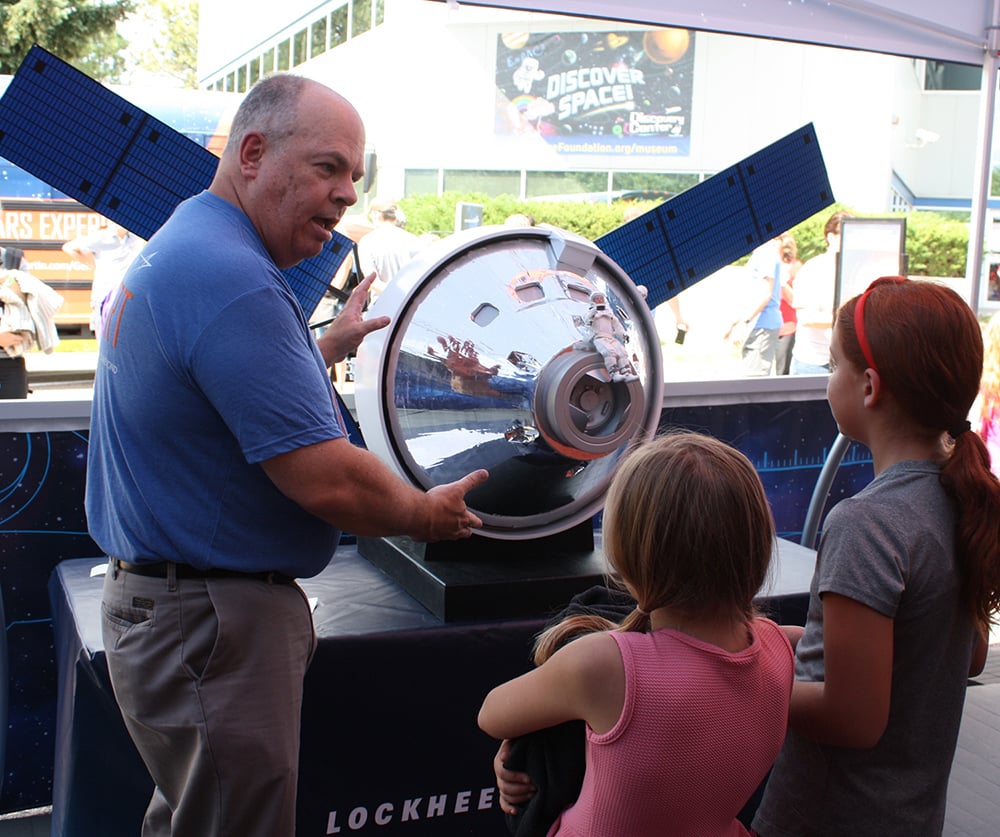 Learn what the Space Foundation is doing to build a technology workforce for the future by visiting the new Space Foundation Discovery Center and Education website at www.DiscoverSpace.org.
This article is part of Space Watch: October 2016 (Volume: 15, Issue: 10).
---
Posted in Education