New Generation Initiatives
---
New Generation Spotlight: Women in Aerospace
Written by: developer
This new series in Space Watch spotlights one New Generation participant and one New Gen mentor, providing insight into the success of these space professionals. The Space Foundation's New Generation program was founded in 2008 as a forum to foster long-term peer relationships between young space professionals, aged 35 and younger, and top space leaders and mentors.

New Generation Participant: Victoria Alonsopérez, Chipsafer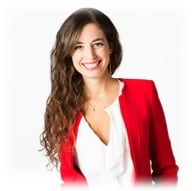 Victoria is the CEO & Founder of Chipsafer, a platform that can track cattle remotely.
As the CEO of this small startup, she and her business partner supervise a team of six. Victoria currently lives in Rio de Janeiro, Brazil, where she enjoys dancing, the beach and spending time with friends. Victoria also serves on the Board of Directors for the Space Foundation.
From the young age of four, Victoria knew she wanted to work in the space sector, but it wasn't until she was older, that she realized she wanted to be an engineer. She attended the Univerisdad de la Republica, International Space University, and Singularity University. Her role models are her father and Charles Dickens, who is also the author of her favorite quote, "My advice is, never do tomorrow what you can do today. Procrastination is the thief of time."
Her advice for the next generation of space leaders is "to reach for the stars. With the huge advances in technology it is much easier to achieve the career of your dreams, so just go for it." She also encourages those interested in pursuing a career in aerospace to join a non-government organization, such as Space Generation Advisory Council (SGAC), where they can meet others who share their passion for space. Victoria notes that SGAC was very important in the development of her career.
New Generation Mentor: Debra Facktor Lepore, Ball Aerospace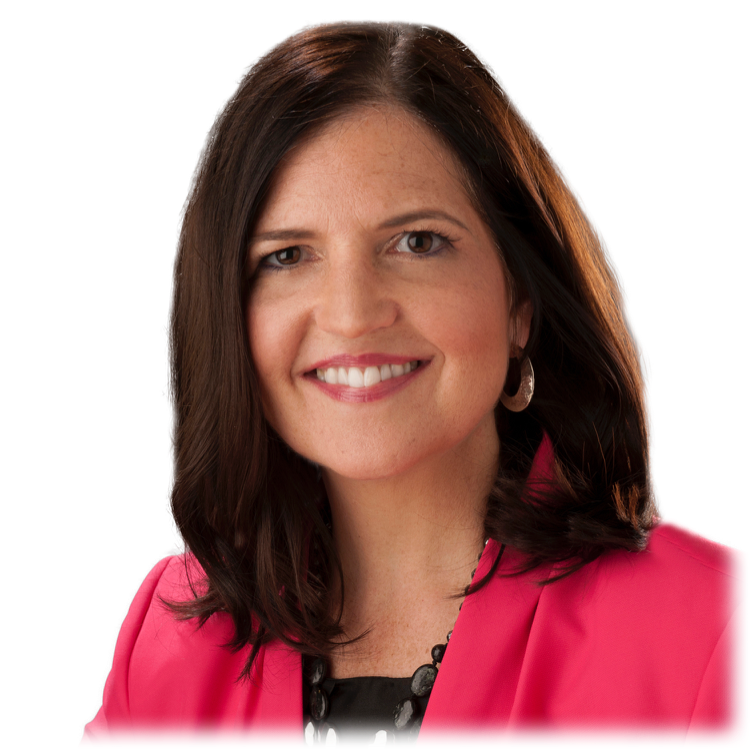 Residing in Arlington, Va., Debra is the Vice President and General Manager of Strategic Operations for Ball Aerospace. Her role combines Ball's strategy, marketing and communications and Washington, D.C., operations. She is responsible for increasing Ball's profile in the market, and facilitating collaboration across the company.
Debra attended the University of Michigan, where she earned a Bachelor of Science (magna cum laude) and a Master of Science degree in aerospace engineering. She then attended the International Space University summer session program, where she earned a Graduate Certificate in Space Policy and Law.
As a child, she excelled in math and science, and enjoyed solving problems. She envisioned herself as a doctor who would find a cure for cystic fibrosis. Her mentor is the late Bettie Steiger, who was the first marketing and technology transfer officer at the Xerox Palo Alto Research Center. Bettie provided the following advice to Debra, who passes this same advice along to mentees: "First, be an expert where there is none – find the thing that you are good at and passionate about, create that expertise, and be the go-to person on that subject, and second pass it on – broadly share what you learn and experience with those around you."
Another of Debra's mentors was the late Dr. George E. Mueller, former head of the Apollo program and later CEO of Kistler Aerospace, a start-up that Debra joined to build what was at the time the first privately-funded reusable launch vehicle. Debra shares that Dr. Mueller's systems engineering approach to Kistler's program team organization and the K-1 vehicle design influenced her to take an integrated approach to business, innovation, and technology development.
When not working, Debra enjoys spinning, trying new restaurants, mentoring others and helping them reach their career goals, and of course, shopping. Her advice to upcoming aerospace professionals, "Consider your actions and aspirations in the context of three lenses: One is for your own personal and professional development, the second is your organization around you and the third is your community and the greater good. Looking through these lenses will help you see and understand your part to play in your own career, in the industry and the broader social impact and responsibility."
Debra shared this inspiring quote:
There are three types of people in this world: those who make things happen, those who watch things happen and those who wonder what happened. Make it happen. – Mary Kay Ash
This article is part of Space Watch: October 2016 (Volume: 15, Issue: 10).
---
Posted in New Generation Initiatives