Education
---
Space in the Community Takes STEM Outreach to Guam
Written by: developer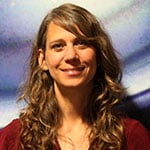 by Beth Schwartz, Space Foundation Space Education Specialist
In October, members of the Space Foundation education team will be traveling to Guam for a week-long Space in the Community (SITC) program. The new SITC program, which successfully launched last year, partners the Space Foundation with communities to help develop a PreK-12 STEM pipeline, grow an organic work force and strengthen the economy of that community. Students, teachers and community members are inspired through an Audience with an Astronaut™ program, hands-on student activities, teacher professional development and community events.

Guam, an island in the Pacific between Japan and Australia, is home to both a U.S. Navy and Air Force base, and the Space Foundation will be visiting both. Col. Paul Lockhart will be the featured astronaut for the Audience with an Astronaut portion of the event, to be presented at Andersen Elementary School, Andersen Middle School, CDR William C. McCool Elementary/Middle School and Guam High School.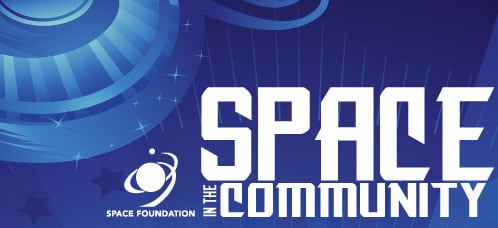 The Guam SITC grew out of the Space Foundation's relationship with the U.S. Air Force STEM outreach office. The team plans to spend the week engaging students in all grade levels, PreK-12, with hands-on, STEM-based activities that will maximize active learning and is congruous with our mission to help develop a PreK-12 pipeline. A day of professional development for teachers will take place in order to strengthen and develop relationships with teachers through the Teacher Liaison program. A community night will also be included, with a presentation by Col. Lockhart.
Other Space in the Community programs are scheduled in the U.S. during this school year, including one at Los Angeles Air Force Base in November.

For more information about the program, or to bring the SITC program to your community, call the Space Foundation at +1.800.691.4000, or visit the new Space Foundation Discovery Center and Education website at www.DiscoverSpace.org.
This article is part of Space Watch: October 2016 (Volume: 15, Issue: 10).
---
Posted in Education