Education
---
Buzz Aldrin's ShareSpace Foundation Awards Space Foundation with Giant Destination Mars Map™
Written by: developer
The newest education tool at the Space Foundation's Lockheed Martin Space Education Center, located at the Discovery Center in Colorado Springs, is a Giant Destination Mars Map™ recently awarded by Buzz Aldrin's ShareSpace Foundation.
As a Mars Map recipient, the Space Foundation will receive honorary membership into the exclusive ShareSpace Foundation Mars Map Society, a select group of educators around the world who have also received a Mars Map and have their own space on sharespace.org. Here they can discuss Map curriculum, lessons and activities and share photos and video of their students' work with the Map.
The Map measures 25 feet by 25 feet, allowing an entire class to interact with it. The Map depicts the Mars MOLA image, which measures the elevation of the surface features of Mars, and it includes the landing locations of NASA Mars robots.
The Space Foundation is using the Map in conjunction with the Discovery Center's Mars Robotics Laboratory, and lessons include map reading, latitude/longitude comprehension, topographical map comprehension, mission planning, spatial awareness, scale models and other Mars-related lessons.
Learn more about Space Foundation education programs here.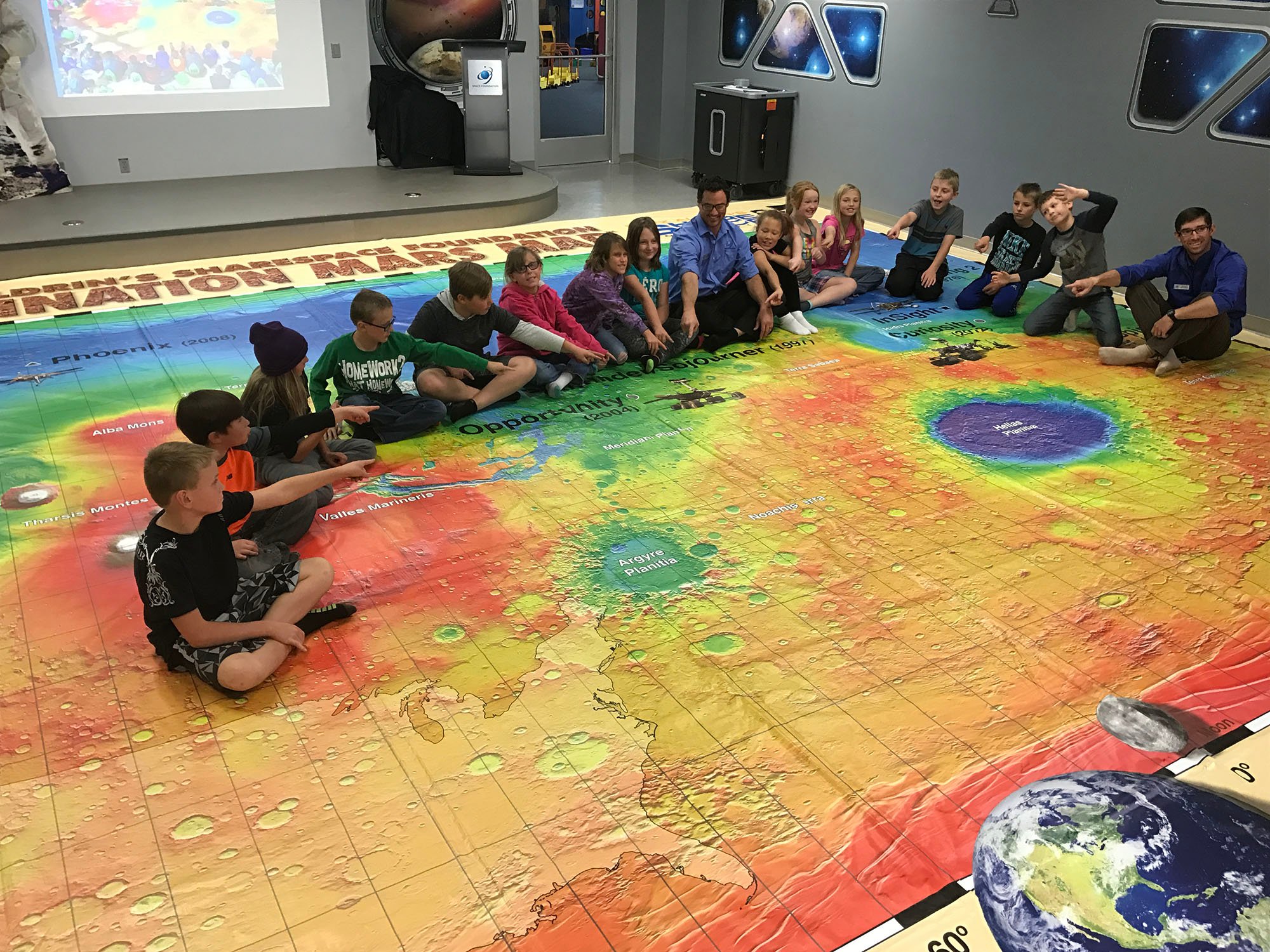 This article is part of Space Watch: November 2016 (Volume: 15, Issue: 11).
---
Posted in Education