Education
---
Finding Funds for STEM Education at the Rocky Mountain CFC Fairs
Written by: developer
During the month of October, the Space Foundation participated at local Combined Federal Campaign (CFC) fairs at the regional military installations. The Combined Federal Campaign is the world's largest giving campaign, with more than $8 billion raised for charities around the globe. Over 25,000 charities participate in the program, and the Space Foundation is one of them.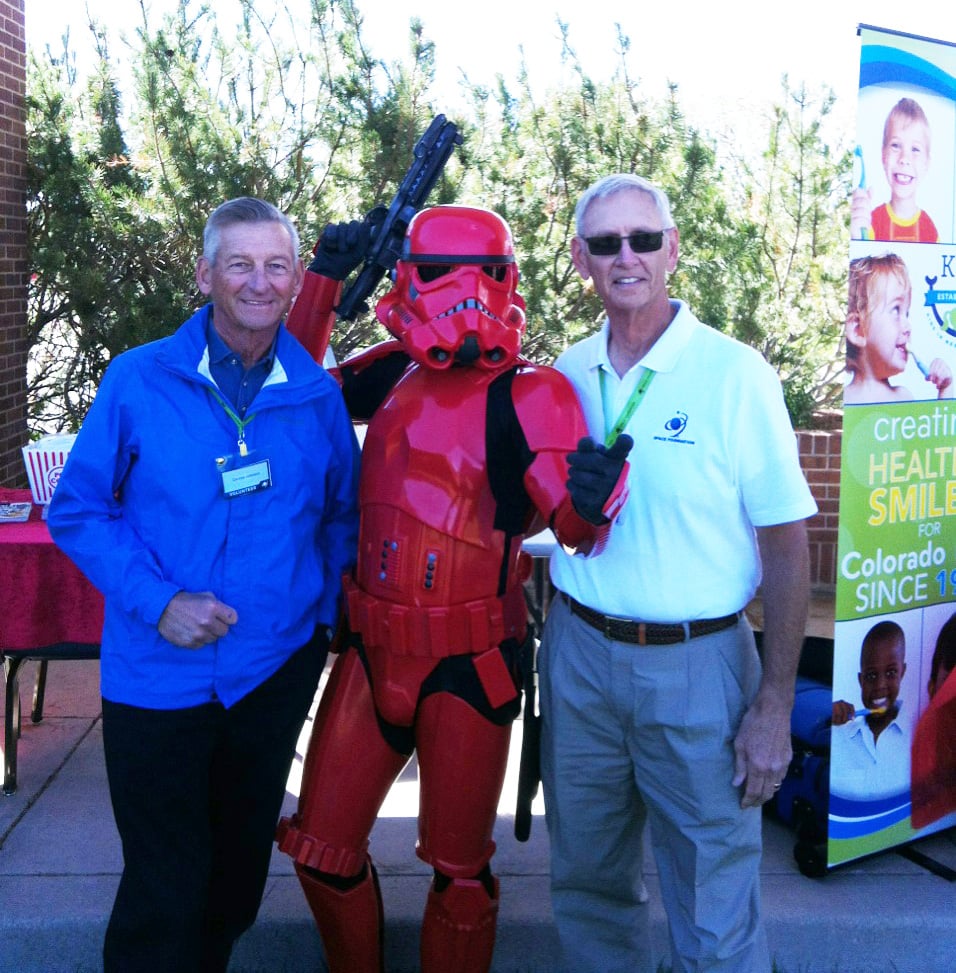 The purpose of the fairs is to introduce charities to federal employees, so they may decide which organization(s) to support. The Space Foundation participated in eight fairs in the Rocky Mountain region:
Air Force Space Command Fair at Peterson Air Force Base
NORAD and USNORTHCOM Fair at Peterson Air Force Base
Schriever Air Force Base Fair
21st Space Wing Fair at Peterson Air Force Base
Fort Carson Army Post Fair (pictured below)
Buckley Air Force Base Fair, Denver Federal Center Fair
Denver Federal Center Fair
National Geospacial Agency at Buckley Air Force Base
Space Foundation volunteers Dennis Johnson and Richard Midtbo represented the Space Foundation at the 21st Space Wing Fair, and are pictured there with a red Storm Trooper.
Funds donated to the Space Foundation propel our STEM education outreach to inspire and build a skilled workforce and leaders for the future.
Members of the U.S. military, federal employees and postal workers can give to the Space Foundation through your Combined Federal Campaign (CFC). To help inspire the next generation of scientists, engineers and technology professionals, enter Space Foundation's CFC code, 71807, on your campaign pledge card.
To learn more about the Space Foundation's participation in the CFC, our programs or making direct donations, call 719.576.8000 or visit www.spacefoundation.org/donate.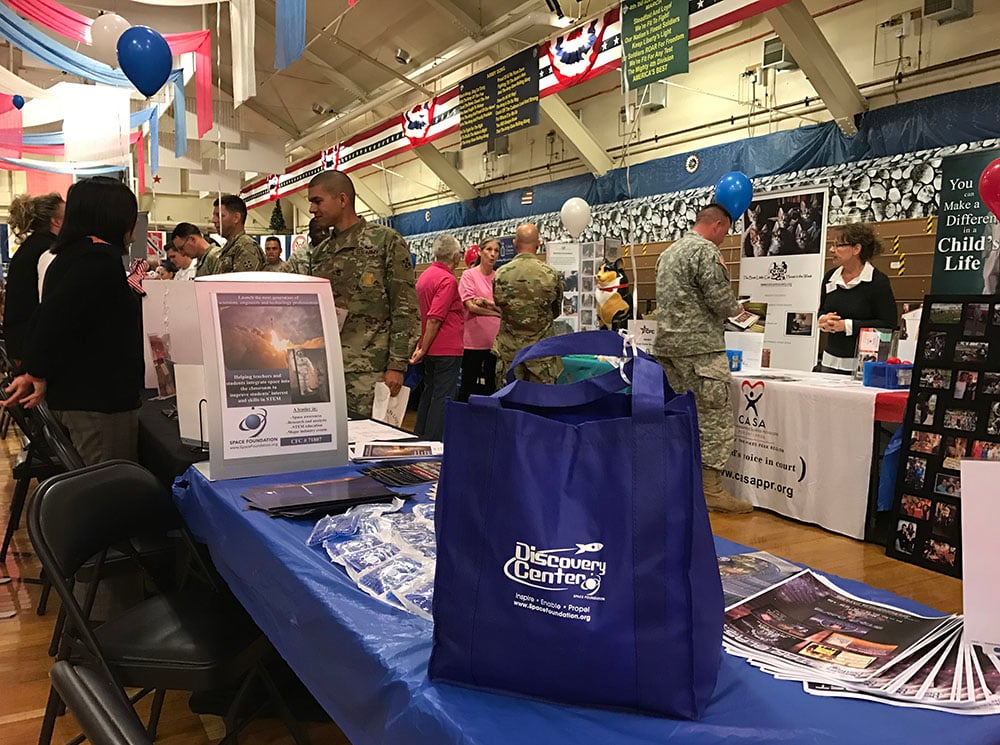 This article is part of Space Watch: November 2016 (Volume: 15, Issue: 11).
---
Posted in Education