Space Symposium
---
Boeing Exhibit Center and Pavilion Sells Out in Record Time
Written by: developer
The Boeing Exhibit Center and Pavilion has sold out months in advance of the Space Foundation's 33rd Space Symposium, to be held April 3-6, 2017, at The Broadmoor in Colorado Springs, Colo. This is the earliest in the Symposium's 33-year history that the exhibit center has sold out.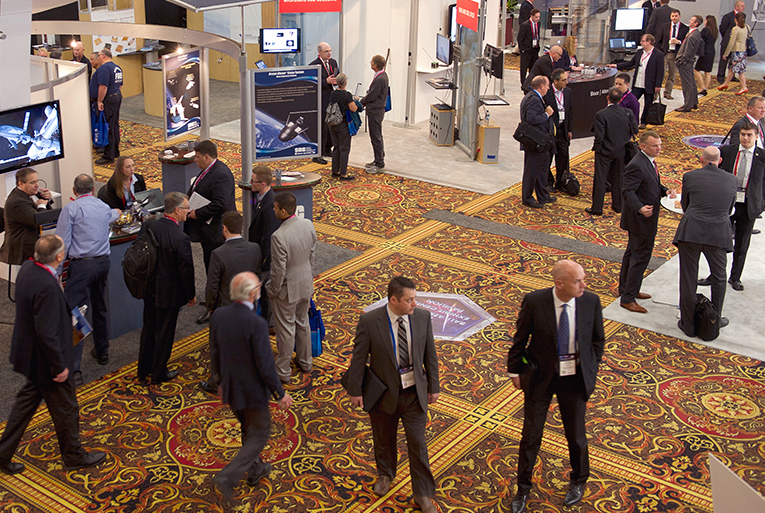 For 2017, The Boeing Company is sponsoring the Symposium's two exhibit halls — the Boeing Exhibit Center, located at Broadmoor Hall, and the adjacent Boeing Exhibit Center Pavilion. The combined exhibit center's 180 displays of the latest in space technology, products and services will include 34 first-time Symposium exhibitors and 25 exhibitors from outside of the U.S.
The Boeing Exhibit Center and Pavilion will open Monday evening, April 3, immediately following the Space Symposium's opening ceremony, and will be open through Thursday, April 6. The exhibit center is only open to Space Symposium participants, and is not open to the general public. See the complete list of exhibitors and a map of the exhibits at www.spacesymposium.org.
Follow the conversation leading up to and during the 33rd Space Symposium on Twitter and Instagram with the official hashtags: #33SS and #SpaceSymposium.
Reserve exhibit space now for the 34th Space Symposium, to be held April 16-19, 2018, at The Broadmoor, by contacting [email protected].
Sponsorship
Co-sponsors for the 33rd Space Symposium include: AGI; ASRC Federal; Ball Aerospace; Blue Origin; Boeing; Booz Allen Hamilton; Colorado Space Coalition; Dynetics; El Pomar Foundation; Harris; Inmarsat; L3 Technologies; Lockheed Martin; Northrop Grumman; Raytheon; Secure World Foundation; SES Government Solutions; Stellar Solutions; SpaceX; Spincraft; Tesat Spacecom; United Launch Alliance (ULA).
This article is part of Space Watch: February 2017 (Volume: 16, Issue: 2).
---
Posted in Space Symposium