Space Foundation News
---
Certified Space Imagination Product is Award Finalist
Written by: developer
Space Boy and the Space Pirate, a children's book that is part of Space Foundation Certified Space Imagination Product, "SpaceBoy Books," is a finalist for the 2017 Colorado Book Award, Children's Literature category.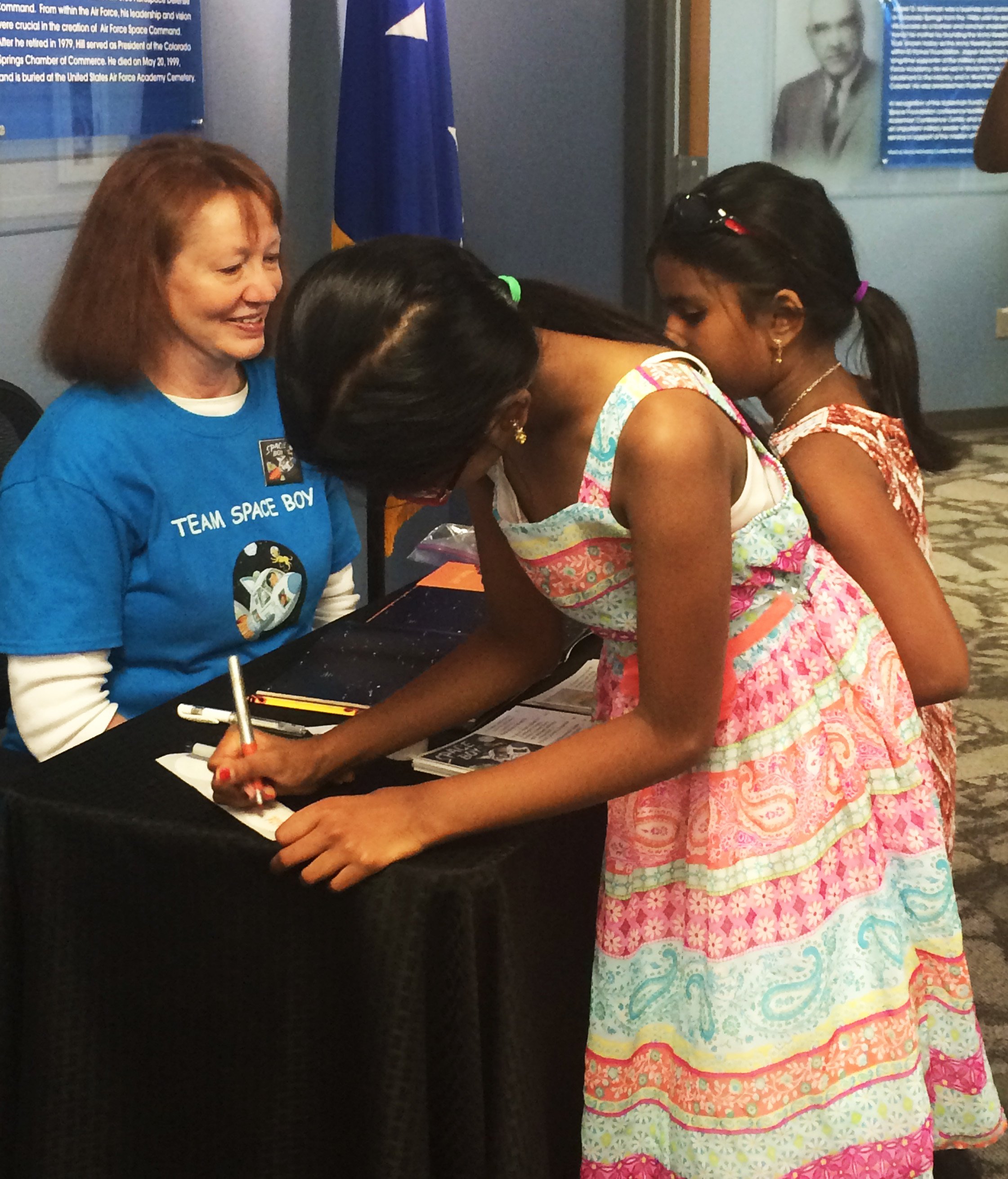 The Colorado Book Awards is an annual program that celebrates the accomplishments of Colorado's outstanding authors, editors, illustrators and photographers. Awards are presented in at least ten categories including anthology/collection, biography, children's, creative nonfiction, fiction, history, nonfiction, pictorial, poetry and young adult.
Author Dian Curtis Regan (pictured at the Space Foundation Discovery Center) is excited to have her book featured as a finalist. Her books have received many honors, including Best Books for Young Adults, Los Angeles Times Recommended Book and Children's Choice Awards.
Space Certified Imagination Products are those that increase public interest in and excitement about space. The Space Foundation also certifies products in two other categories — Certified Technology Products or related services that directly resulted from space technology or space program development, and Certified Educational Products that are used in educational environments to stimulate interest in and knowledge about space.
Regan grew up in Colorado Springs and graduated from U.C. Boulder. She taught school in Denver before she relocated to Texas, Oklahoma, Venezuela and Kansas. Regan moved home to Colorado Springs in 2012. For more information on Dian and the SpaceBoy Books, visit www.diancurtisregan.com and http://spaceboybooks.com/.
This article is part of Space Watch: April 2017 (Volume: 16, Issue: 4).
---
Posted in Space Foundation News