Space Foundation News
---
Nominations Open for Colorado Space Heroes Hall of Fame
Written by: developer
May 31 is Deadline to Nominate a Colorado Space Hero
The Space Foundation is now accepting nominations for its 2017 Colorado Space Heroes Hall of Fame. Nominations are open through Wednesday, May 31.
Introduced in 2016, the Colorado Space Heroes Hall of Fame honors the astronauts, aerospace executives, government officials, scholars, and other public and private sector leaders who have contributed most significantly to the evolution, success, and development of Colorado's space economy as one of the most important in the nation and world.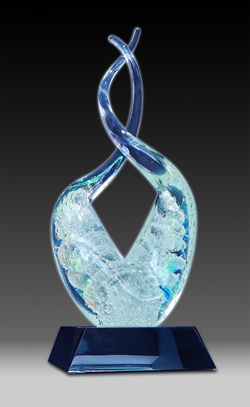 While various Space Foundation awards recognize individuals and organizations for space achievement on a national or international scale, this award program is aimed squarely at recognizing the unique role of Colorado and Coloradans. It recognizes outstanding individuals who have distinguished themselves through lifetime contributions to the welfare or betterment of humankind through the exploration, development and utilization of space, or the use of space technology, information, themes or resources in academic, cultural, industrial or other pursuits of broad benefit to humanity.
Anyone may submit a nomination for a Colorado "space hero." A nominee's personal or professional contributions in space must span a decade or more, and he or she must have lived or worked in Colorado to a significant extent. Nominees may be awarded posthumously. The nomination should be in the form of a letter.
Nominations will be reviewed by a volunteer selection committee.
The Space Foundation inducted a very prestigious group of honorees in October 2016. The first honorees were General James V. Hartinger, USAF (Ret.), Ronald M. Sega, Ph.D., Alan Stern, Ph.D., and The Honorable Peter B. Teets. Read more about these Colorado space heroes here, and see all the eligibility requirements and submission information for 2017.
For more information on the Colorado Space Heroes Hall of Fame, please contact Gina Taranto at [email protected] or visit coloradospaceheroes.org.
This article is part of Space Watch: May 2017 (Volume: 16, Issue: 5).
---
Posted in Space Foundation News