New Generation Initiatives
---
Space Foundation to Host Colorado New Generation Networking Event – "Martians and Margaritas"
Written by: developer
New ideas and fresh perspectives can lead a department, business and even an industry to heights. The innovators credited with these ideas often cannot do it alone, and typically have a strong mentor by their side. Mentorship provides knowledge, insight, perspective and more to the mentee, and often to the mentor, as well.
It is because of this mutually beneficial relationship that the Space Foundation founded the New Generation Space Leaders Initiative. Started in 2008 as a forum to foster meaningful, long-term peer relationships between space professionals aged 35 and younger, the New Gen program provides access to top space leaders and opportunities for individual career development and mentorship.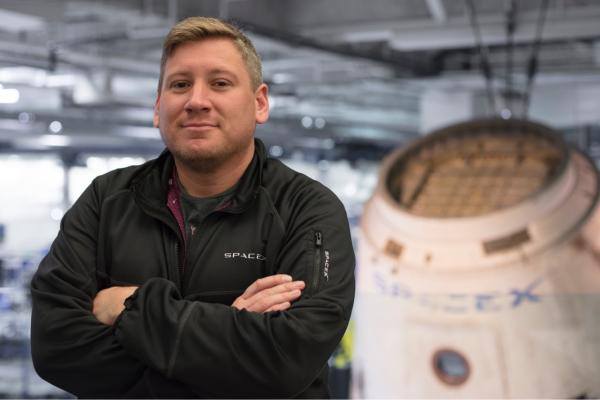 The Space Foundation is hosting a New Gen Team Building and Networking event on Friday, July 14, beginning at 2:00 p.m. "Martians and Margaritas, a space social," will feature interactive team building activities (pictured below) and networking, food, drinks, plus a keynote presentation by Phil Larson, Assistant Dean for Strategy, Planning and Communications at the University of Colorado, Boulder.
Larson (pictured left) was senior advisor for space and innovation at the White House, from 2009 to 2014. Most recently, he was part of the SpaceX team, supporting communications efforts as well as managing corporate projects.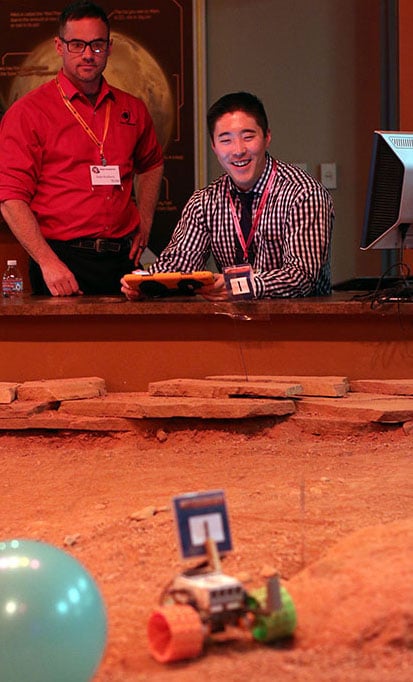 Bernadette Maisel coordinates the New Generation Initiatives program at the Space Foundation. She said, "The Space Foundation recognizes the importance of providing opportunities for professional development and career growth in order to continue to grow the New Gen space community. With Mr. Larson's experience across government, industry and academia, he will be a great inspiration for the New Gen community, highlighting why it is essential to invest in our young professionals – the leaders of tomorrow."
Space industry professionals and students, age 35 and younger, are welcome to attend. The location is the Space Foundation Discovery Center in Colorado Springs, 4425 Arrowswest Drive. For our attendees in Boulder/Denver area, we will provide details on transportation when registration opens. Registration will be $15 per person and will be limited to 100 attendees, so don't miss out. This is a great opportunity to get more involved in the Colorado space community!
Register here.
For more information, please email [email protected].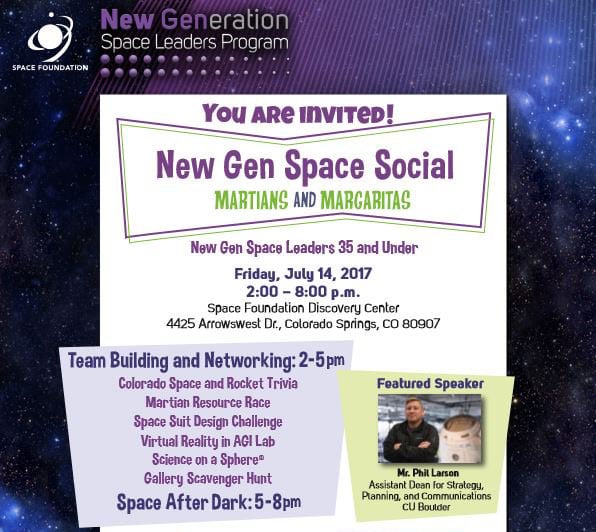 This article is part of Space Watch: July 2017 (Volume: 16, Issue: 7).
---
Posted in New Generation Initiatives