Space Awareness
---
Curiosity Celebrates Five Years on Mars
Written by: developer
It all began Nov. 26, 2011, with a nine-month journey to Mars, where a rover named Curiosity would begin exploration of the red planet. During the late hours of Aug. 5, 2012, the scientists and engineers who designed, constructed and put their hearts into the mission, waited for what was known as the "7 Minutes of Terror." This is the time it took Curiosity to get from the top of the Martian atmosphere down to the surface.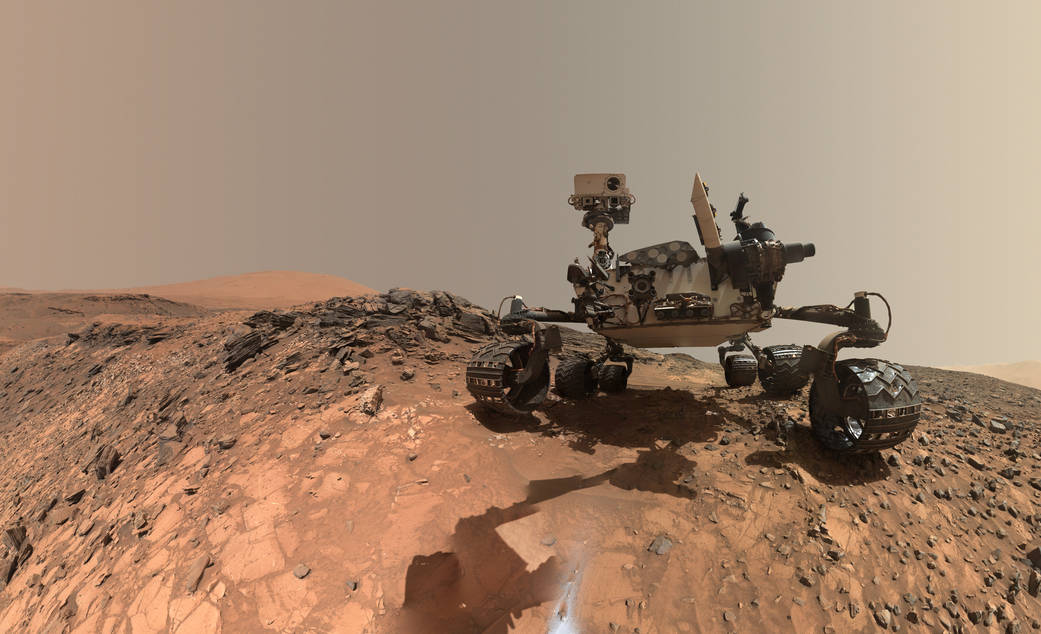 Landing a rover is not an easy task, especially when the mission rover carries 10 times the mass of scientific instruments as the Spirit and Opportunity rovers, which preceded Curiosity. Coming in hot, at about 1,000 mph, the spacecraft carrying Curiosity entered the Martian atmosphere. As with previous rovers, a parachute was deployed to drop the speed, and reverse rockets ignited to slow the spacecraft to about 70 mph. When Curiosity was about 25 feet above the surface, a sky crane lowered the car-sized rover safety to the red planet.
Five years have passed since then, all while Curiosity searches for the answer to the question: Did Mars ever have the right environmental conditions to support small life forms called microbes? Curiosity has done more than science in its five years on Mars, including inspiring the next generation of space leaders. No other rover is better at taking selfies or posting on social media and engaging with the public like Curiosity.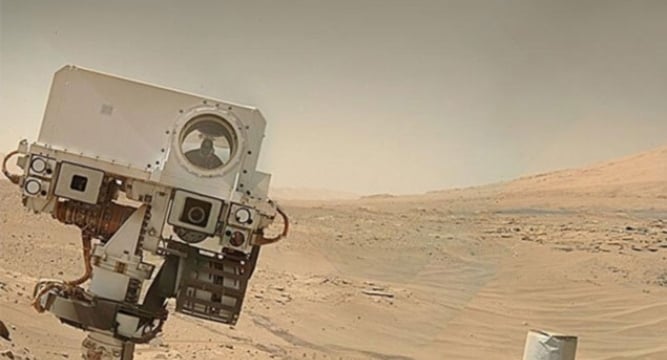 To celebrate the fifth year of Curiosity landing on Mars, the Space Foundation Discovery Center is throwing the rover a birthday party on Saturday, Aug. 5, 2017. The day will feature several STEAM-based (science, technology, engineering, art and mathematics) activities, including creating an edible Mars rover, rover races and even a social media selfie giveaway. And what birthday party wouldn't be complete without a GIANT birthday card?
Learn more about the birthday party here. See the giveaway prizes, and the full Terms and Conditions here.
About the Discovery Center
Located only five minutes from Garden of the Gods Park, at 4425 Arrowswest Drive, Colorado Springs, the Space Foundation Discovery Center is the Pikes Peak region's only space, science and technology attraction. Military discounts are available. For hours, pricing and other information, please visit www.discoverspace.org, or call the Space Foundation at 719.576.8000.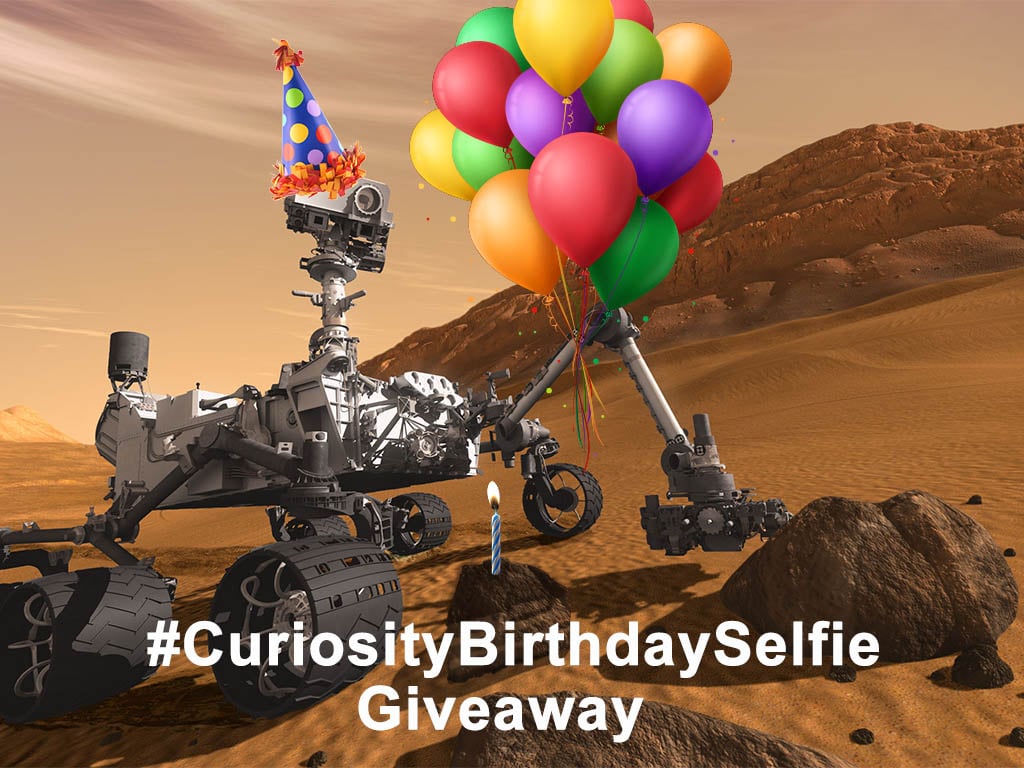 This article is part of Space Watch: August 2017 (Volume: 16, Issue: 8).
---
Posted in Space Awareness