Space Foundation News
---
Space Foundation Presents 2020 Space Achievement Awards to the International Space Station Partners
Written by: Space Foundation Editorial Team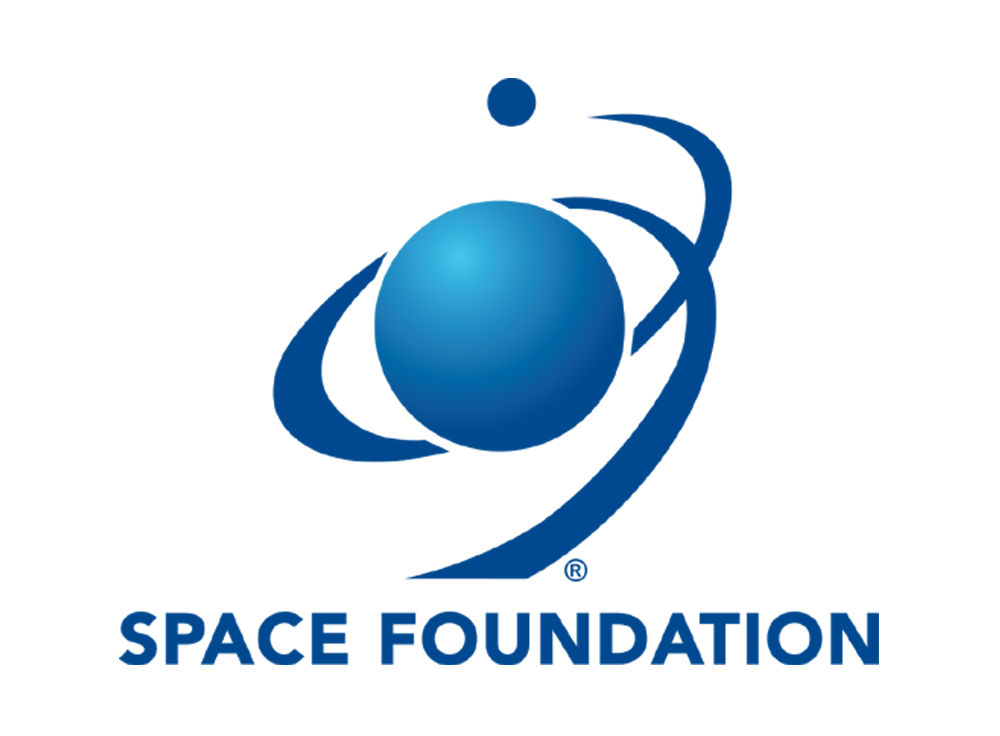 COLORADO SPRINGS, Colo. — Dec. 16, 2020 — Space Foundation, a 501(c)(3) global space advocate for nearly 40 years, presented its 2020 Space Achievement Awards in a virtual ceremony to the five space agencies that have led the International Space Station (ISS) program since its inception:
Canadian Space Agency (CSA) for Canada
European Space Agency (ESA) for 22 European members
Japan Aerospace Exploration Agency (JAXA) for Japan
National Aeronautics and Space Administration (NASA) for the United States of America
Roscosmos for the Russian Federation
Recorded by NASA Television and Space Foundation, the virtual presentation assembled all five of the partner nations in their home countries. The award presentation was part of a program to be broadcast by NASA Television and Space Foundation's digital platform Space Symposium 365. (NASA Television premiere – December 18, 2020, at 3 p.m. EST; Space Symposium 365 premiere – December 21, 2020, at 11 a.m. EST.)
The program will include an interview and conversation led by award-winning journalist Jeanne Meserve with each of the program leaders for the five partner ISS nations, as well as a video commemorating the ISS partnership produced by Space City Films of Houston, Texas.
In presenting the awards to the five ISS program managers, Space Foundation COO Shelli Brunswick shared, "For over two decades, our Space Achievement Award has recognized individuals or organizations that have demonstrated space achievement, breakthrough space technology, or program or product success representing critical milestones in the evolution of space exploration and development."
She continued, "Its recipients are a who's who of the global space community, and we are proud to add your nation's names to that distinguished list. To recognize their shared leadership, initiative, and investment, Space Foundation is proud to present its 2020 Space Achievement Award to the five space agencies that have led the ISS program since its inception. Congratulations to each of you and thank you for setting the example of how effective teams work together to benefit us all."
In accepting the award, NASA's International Space Station Program Manager Joel Montalbano said, "It's an incredible honor to receive the 2020 Space Achievement Award, so thank you to Space Foundation for recognizing the program's international partnership. The 20-plus years of operations on the International Space Station have taught the world how to cooperate globally, so to be recognized is outstanding. I feel privileged and look forward to continuing our work together on the space station and the adventures that lie ahead."
About the International Space Station
Starting in the year 2000, a new human adventure began. With the arrival of the Expedition 1 crew to the ISS, a continual human presence beyond planet Earth began. In the 20 years since, citizens from more than a dozen countries have visited the ISS to live, work, and advance the human adventure, as well as the exploration of space.
For more information on the International Space Station, visit https://www.nasa.gov/mission_pages/station/main/index.html
For a listing of previous Space Achievement Award recipients, visit www.spacesymposium.org/about-us/space-foundation-awards/
About Space Foundation
Space Foundation is a 501(c)(3) nonprofit advocate for the global space community. Through a partnership model, its Center for Innovation and Education unites the entire spectrum of global stakeholders, including public and private businesses, government agencies, educational institutions, and local communities, to serve the entire life cycle of the workforce, from students and young leaders to entrepreneurs and professionals. Best known for its annual Space Symposium, and now the digital Space Symposium 365, Space Foundation also publishes The Space Report, its quarterly authoritative guide to research and analysis of the space industry. Headquartered in Colorado Springs, Colo., Space Foundation's Discovery Center offers rich programming on-site and online for teachers, parents, and students. Visit Space Foundation at www.SpaceFoundation.org, and follow us on Facebook, Twitter, Instagram, LinkedIn, and YouTube.
###
All brand names and product names are trademarks or registered trademarks of their respective companies.
Tags: Space Foundation, Space Achievement Award, International Space Station, ISS, NASA, CSA, ESA, JAXA, Roscosmos, space exploration
Media Contact:
Rich Cooper
Vice President, Strategic Communications & Outreach
Space Foundation
(202) 596-0714
[email protected]
[email protected]
---
Posted in Space Foundation News