Partner News
---
Leaders to Sign First-Ever Space Industry Pledge on Diversity at 37th Space Symposium
Written by: Space Foundation Editorial Team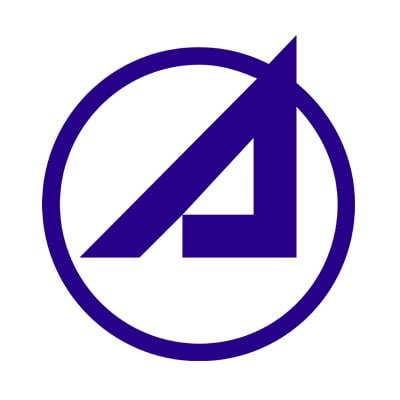 COLORADO SPRINGS, Colo. — March 31, 2022 — Next week, at the Space Foundation's Space Symposium, twenty-one space companies will come together as the charter signatories of a first-of-its-kind industry pledge to advance diversity across our collective workforce in the years ahead. The "Space Workforce 2030" pledge commits these companies to annual reporting of data on diversity in our collective technical workforce, a regular cadence of exchanges of best practices, and a commitment to work with universities to increase the number of diverse and underrepresented students graduating ready to join the space industry.
What: Discussion offering insight into the Space Workforce 2030 pledge and a media Q&A
When: Tuesday, April 5, 2022, at 8 a.m. MDT
Where: Media Center of The Broadmoor Hotel in Colorado Springs
If unable to attend in person, this media event will be broadcast live via Space Symposium's Virtual Experience platform. All registered members of the media have received an email that includes instructions for connecting to briefings virtually.
Who: President and CEO of The Aerospace Corporation Steve Isakowitz; President of Raytheon Intelligence & Space Roy Azevedo; and CEO of Slingshot Aerospace Melanie Stricklan
Why: At this pivotal moment in space, making the most of the opportunities in front of us will require strong, vibrant workforces that can push the cutting edge of innovation and deliver big new ideas, now and in the future.
Additional resources: Attached is the verbiage of the pledge, along with a list of the charter signatories. The signing of the pledge will take place at noon MDT on April 5.  Photos of the signing will be released by Space Foundation that afternoon. 
Executive Leadership Pledge to Advance Diversity, Equity and Inclusion in the Space Industry
Today we are on the precipice of a new era of human achievement in space. From launching private citizens and building the commercial economy in low-Earth orbit, to placing habitats on the moon and shaping innovative architectures fundamental to our national defense, the opportunities to expand our prosperity and security through space are virtually boundless.
As we chart a course into this promising future, the foundation we establish now will have a profound effect on the generations that follow. We feel strongly that as humanity continues to extend our reach further into space, that presence must encompass the full range of people on earth and reflect the values to which we aspire. We, as members of the space community, are committed to modeling this future state even as we endeavor to create it.
Therefore, we pledge to collectively take action to achieve the following results by 2030:
Significantly increase the number of women and employees from underrepresented groups in our collective technical workforce
Significantly increase the number of women and employees from underrepresented groups who hold senior leadership positions in our collective technical workforce
Work with universities to increase the percentages of women and students from underrepresented groups receiving aerospace engineering degrees to levels commensurate with overall engineering programs
Sponsor K-12 programs that collectively reach over 5,000,000 underrepresented students annually
The undersigned agree to:
Aggregate our numbers on the first two goals above for annual reporting and hold ourselves accountable by annually reviewing our progress against these goals
Allow group-level results to be shared at the annual Space Foundation's Space Symposium, while highlighting achievements and best practices to promote shared success
Meet twice a year at the working level to exchange best practices on strengthening diversity recruitment, STEM education outreach and representation at leadership levels
Seek like-minded leaders and organizations to join this effort
Throughout its history, our industry has been defined by doing things not because they are easy, but because they are hard. Let us continue forward in that spirit, to advance our shared prosperity and security through space while upholding our responsibility to all those here on earth.
Charter signatories:
Roy Azevedo, President Raytheon Intelligence & Space
Payam Banazadeh, CEO at Capella Space
Peter Beck, CEO at Rocket Lab
Tory Bruno, CEO at United Launch Alliance
Jim Chilton, Senior VP of Space & Launch at Boeing
Michael Colglazier, CEO at Virgin Galactic
Tim Ellis, CEO at Relativity Space
John Gedmark, CEO at Astranis Space Technologies
Steve Isakowitz, CEO at The Aerospace Corporation
Larry James, Acting Director at NASA Jet Propulsion Laboratory
Daniel Jablonsky, CEO at Maxar Technologies
Robert Lightfoot, EVP of Lockheed Martin Space
Dave Kaufman, President at Ball Aerospace
Chris Kemp, CEO at Astra
Will Marshall, CEO at Planet
Dan Piemont, President at ABL Space Systems
Peter Platzer, CEO at Spire Global
Melanie Stricklan, CEO at Slingshot Aerospace
John Serafini, CEO at HawkEye 360
Amela Wilson, CEO at Nanoracks
Tom Wilson, President Space Systems at Northrop Grumman
Media contacts:

Alison Bauerlein
The Aerospace Corporation
571-645-4830
[email protected]
Dianna Ramirez
The Aerospace Corporation
310-341-6222
[email protected]
---
Posted in Partner News