Space Foundation Press Releases
---
Space Foundation Announces CEO Extension and 2023 Retirement
Written by: Space Foundation Editorial Team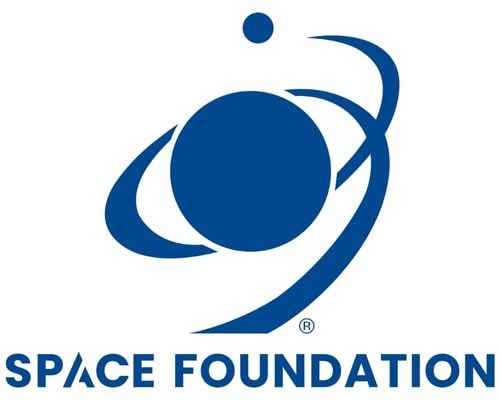 COLORADO SPRINGS, Colo. — May 12, 2022 — Space Foundation, a nonprofit advocate organization founded in 1983, today announced that Chief Executive Officer Tom Zelibor has signed a contract extension to continue his leadership of the organization and will retire in the late Spring of 2023 following the conclusion of the 38th Annual Space Symposium.
In sharing this announcement, Chairman of Space Foundation's Board of Directors, Dr. Kathryn Thornton said, "Tom's leadership of Space Foundation has transitioned the organization in countless ways. From diversifying its operational portfolio to have greater reach and impact across the global space ecosystem; guiding it through the challenges of the global pandemic; to broadening our educational operations to serve lifelong learning needs that will make the space community a more diverse and impactful workforce, Tom has shaped Space Foundation to be a positive catalyst for years to come. The Board of Directors is very grateful he has agreed to extend his leadership through the next Space Symposium so we can begin to look towards a future leadership transition in 2023."
Commenting on his contract extension and retirement announcement, CEO Tom Zelibor said, "I love what we at Space Foundation do; what we stand for, and the impact we make. Leading this organization is an incredible honor and I look forward to the great things we will do next as we expand the Discovery Center; continue our workforce development efforts and again reconvene the global space community at the next Space Symposium. I am grateful to the Board of Directors for the continued confidence they have in me, and I look forward to working with them as we transition into an even bolder and more impactful future for Space Foundation."
Since becoming Space Foundation's CEO in May 2017, Zelibor has diversified the organization's portfolio to include major initiatives in education, space commerce, and workforce development, while continuing to assemble the global space community at the annual Space Symposium. Hosted at The Broadmoor in Colorado Springs, Colorado, Space Symposium is widely attended by commercial and government leaders, young professionals, entrepreneurs, and educators. The most recent Space Symposium (April 4-7, 2022) hosted 11,000 attendees from 43 countries with 235 different exhibitors showcasing the creativity and ingenuity of the increasingly diverse space ecosystem. This most recent gathering occurred nearly eight months after the 36th Space Symposium (August 23-26, 2021), which was the first major public gathering of the global space community since the Covid-19 pandemic started.
Other notable achievements during Zelibor's tenure include:
Completely revamping the organization's mission and business model to better align with the needs and rapid growth of the global space ecosystem;
Establishing the Center for Innovation and Education to further expand and diversify the global space ecosystem's workforce;
Tripling the physical space of its Arrowswest Drive headquarters to allow for a future major expansion of Space Foundation's Discovery Center;
Guiding the organization through the challenges of the pandemic while continuing to serve as a global steward of the world's space community; and,
Acquiring dozens of grants and hundreds of philanthropic gifts in support of the organization's mission.
Reflecting on his time as Space Foundation's chief executive, Zelibor added, "Today's Space Foundation is a very different organization than it was five years ago. We have grown to meet the challenges of the increasingly competitive and complex space economy.  It is incredibly exciting to be part of an industry that has so many opportunities for those that want to become part of this inspiring community and make a difference in our world. All of us at Space Foundation are dedicated to assuring that access and opportunity to the global space ecosystem are there for everyone, and leading the team committed to that mission is a tremendous honor."
Additional details on the executive search and selection process for the next CEO of Space Foundation will be provided at a later date.
About Space Foundation 
Space Foundation is a nonprofit advocate organization founded in 1983, offering a gateway to information, education and collaboration for space exploration and space-to-Earth industries that define the global space ecosystem. Driven by a partnership model, Space Foundation operates three divisions that unite the entire spectrum of stakeholders — business, government, education and local communities — through support from corporate membership, sponsorship, fundraising and grants. Symposium 365 is the premier source for media and events, including the world-renowned Space Symposium and The Space Report; Center for Innovation and Education is a lifelong learning provider; and Global Alliance facilitates collaboration around the world. Visit Space Foundation at www.SpaceFoundation.org, and follow us on LinkedIn, Facebook, Instagram, Twitter and YouTube.
###
All brand names and product names are trademarks or registered trademarks of their respective companies.
Tags: Space Foundation, space community, space ecosystem, space innovation, space exploration
Media Contacts:
Rich Cooper
Vice President, Strategic Communications & Outreach
Space Foundation
(202) 596-0714
[email protected]
Dottie O'Rourke
TECHMarket Communications
(650) 344-1260
SpaceFou[email protected]
---
Posted in Space Foundation Press Releases