Space Foundation News
---
Space Foundation and Singapore Space & Technology Limited Sign Partnership Agreement
Written by: Space Foundation Editorial Team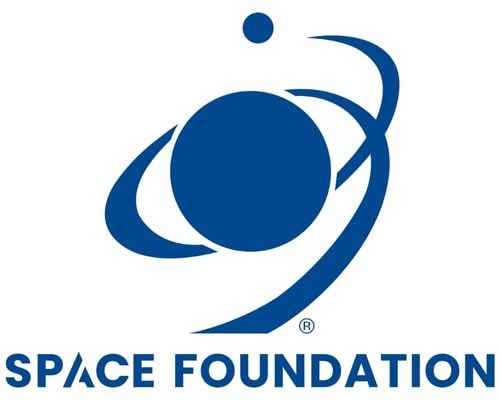 COLORADO SPRINGS, Colo. — Sept. 21, 2022 — Space Foundation, a nonprofit advocate organization, founded in 1983, for the global space ecosystem, and Singapore Space & Technology Limited (SSTL) recently signed a Memorandum of Understanding that emphasizes fostering stronger partnerships in the areas of space science research, educational programs, innovation, and space related activities.
The MOU provides a framework for the partnership between Space Foundation and SSTL of broad cooperation offering a gateway to education and information for the different fields of space science and technology and their related applications. The signing of the MOU took place Tuesday, Sept. 20 at the 73rd International Astronautical Congress in Paris, France.
Commenting on the partnership, CEO Tom Zelibor said, "As the global space economy continues to grow, so does the opportunities to build new relationships. Those friendships advance technology, create jobs and inspire new generations to find their place in the global space ecosystem. Space Foundation welcomes those possibilities and more with Singapore Space and Technology Limited and a future that brings greater cooperation and collaboration for our two organizations for years to come."
Singapore Space & Technology Limited (SSTL) is the leading space organization in Southeast Asia, spearheading the adoption of space-related technologies, and fostering partnerships between various stakeholders to promote and grow the regional space ecosystem.
Space Foundation and SSTL have agreed to collaborate in the following areas:
To facilitate and coordinate participation and cross promotion regarding events
To facilitate knowledge sharing on their respective STEM programs, content development and curriculum
To collaborate on youth engagement activities between USA and Singapore
To facilitate co-innovation and co-development between US-based and Singapore-based startups to encourage partnership and internationalization opportunities
About Space Foundation
Space Foundation is a nonprofit advocate organization founded in 1983, offering a gateway to information, education and collaboration for space exploration and space-to-Earth industries that define the global space ecosystem. Driven by a partnership model, Space Foundation operates three divisions that unite the entire spectrum of stakeholders — business, government, education and local communities — through corporate membership, sponsorship, fundraising and grants.
Symposium 365 is the premier source for media and events, including the world-renowned Space Symposium and The Space Report. Center for Innovation and Education is a lifelong learning provider, offering workforce development and economic opportunity. Global Alliance facilitates collaboration around the world for open dialogues and joint programs. Visit Space Foundation at www.SpaceFoundation.org, and follow us on Facebook, Twitter, Instagram, LinkedIn and YouTube.
###
All brand names and product names are trademarks or registered trademarks of their respective companies.
Tags: Space Foundation, Singapore Space & Technology Limited, International Astronautical Congress, memorandum of understanding, space economy, space technology, space innovation, space ecosystem, space-inspired industries
Media Contacts:
Rich Cooper
Vice President, Strategic Communications & Outreach
Space Foundation
(202) 596-0714
[email protected]
Dottie O'Rourke
TECHMarket Communications
(650) 344-1260
[email protected]
---
Posted in Space Foundation News